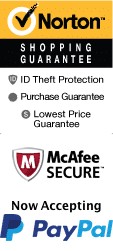 Riverboat Adventure to Goat Island - Close to Disney
If you're searching for a remarkable, unforgettable experience to enjoy during your visit to Orlando, consider embarking on a Riverboat Adventure to Goat Island. With its unique blend of the natural beauty of Florida and the charm of a classic riverboat ride, this activity promises to wow visitors from around the world.

Your adventure will begin as you board a lovely riverboat and set out on a journey down the scenic St. Johns River. Your knowledgeable guide will share fascinating facts and stories about the area, pointing out wildlife and other points of interest along the way. With the wind in your hair and the sun on your face, you can unwind and take in the tranquil surroundings as you glide down the river.

After a leisurely cruise, you'll arrive at the secluded Goat Island. This picturesque island offers a taste of old-world Florida, complete with moss-draped oak trees, lush greenery, and a peaceful lake. As you explore the island, you'll encounter a variety of wildlife and exotic plants, adding to the sense of wonder and immersion.

As part of the excursion, you'll enjoy a picnic lunch on the island. The scrumptious sandwiches, chips, and beverages will nourish you after your delightful exploration of the island.

This adventure is perfect for those seeking a serene and romantic experience or for families looking for a fun and educational way to spend a day. The tour has a duration of approximately three hours, with comfortable seating and restrooms available aboard the riverboat.

This Riverboat Adventure to Goat Island is a unique and unforgettable way to experience the natural beauty of Florida. With its beautiful scenery, fascinating wildlife, and a relaxing riverboat ride, it guarantees memories that will last a lifetime. Don't miss this fantastic opportunity to connect with nature and enjoy the sights and sounds of Florida's hidden gems.
Book Now!