Popular 2019 Orlando Theme Parks

Ensure that you have a great time on your vacation by choosing from these popular Orlando theme parks. These parks are legendary for their fantastic rides and attractions. You won't want to miss a single one. Make your online reservations for these theme parks today!
Popular 2019 Orlando Theme Parks
SeaWorld is internationally famous for its focus on marine wildlife, exciting rides, and fantastic live shows. Between watching killer whales perform and exploring the exhibits and rides of the park, you will find that your time in the theme park flys by. Every minute in SeaWorld is an adventure!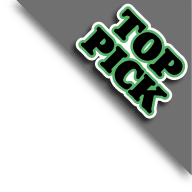 Walt Disney World Theme Parks is not only one of the most popular theme parks in Orlando, it is also one of the most popular theme parks in the world. The thrilling rides centered around Disney's classic cartoons, beautiful architecture, and cartoon characters make this theme park a thrill to visit each and every time. There is no end to the entertainment available at Walt Disney World.
An underwater aquarium, animal attractions, and a water slide that takes you through a lagoon with real dolphins are just the beginning of the exciting attractions of the water park Aquatica. This creative park has cutting edge rides that thrill people of all ages as well as places to relax or enjoy a meal. It's the perfect escape from everyday life!
Let your imagination run wild when you visit Universal Studios Orlando and explore the fantastic themed rides and shows of the park. This wonderful park has based everything on the characters of Universal Studios productions, so you can explore the park to see where they have your favorite character starring. You won't be able to get enough of this park!
Pricing and schedule are currently unavailable.
One of the most popular theme parks in the area is Legoland. Legoland features plenty of rides to keep the entire family entertained. Whether you enjoy the thrill of a rollercoaster or would prefer to relax and take in a show, Legoland has you covered.
LEGOLAND Orlando Florida is no longer available.

Activities