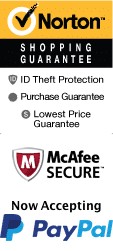 If you're a fan of action movies and want to experience it in real life, then you must visit the Pick 8 Guns Package in Orlando, FL! The Pick 8 Guns Package allows you to feel like a hero in your own action movie and participate in shooting eight different types of firearms! What's more exciting than feeling the adrenaline rush while shooting guns? The package can be booked for individuals or groups, and there will be a professional instructor, safety protocol, and a range officer at all times.
In this activity walkthrough, you will be given a brief overview of what it is like to experience the Pick 8 Guns Package. As previously mentioned, this is a shooting experience that will allow participants to shoot eight different guns with different types of ammo. There are options to choose from various handguns, rifles, and shotguns. Participants will be provided with ear and eye protection, as well as a target to aim and shoot.
This shooting experience can last up to two hours, and according to the customer's preference, they can choose from a single shot to multi-shot bundles. The activity location is in the heart of Orlando, making it easily accessible for those visiting the area. Additionally, this experience requires little to no walking, so no worries about having sore feet!
The Pick 8 Guns Package is a perfect attraction for those who love guns and action! History highlights show that shooting guns have always been an intense activity enjoyed by many across the globe. Gun enthusiasts from around the world continually look for exciting and unique ways to enjoy and enhance their shooting skills, and this package provides that opportunity.
In conclusion, if you're in Orlando, FL, we highly recommend trying the Pick 8 Guns Package for a thrilling experience! With eight different types of guns available and all safety measures taken, you're sure to have an unforgettable time. Book now and get ready for an action-packed adventure!
Book Now!