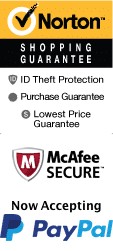 Pick 5
5825 W Irlo Bronson Memorial Hwy Kissimmee, FL 34746
1-866-267-5732
Chat Now


The first stop on your adventure may be Universal Studios Florida, where you can experience the excitement of some of the biggest blockbuster movies and TV shows brought to life. Take a ride on the thrilling Roller Coaster or the Hollywood Rip Ride Rockit, explore the Wizarding World of Harry Potter, or catch one of the many dazzling shows that are on offer.

Your next stop could be SeaWorld Orlando, where you can experience some of the world's most fascinating marine animals up close and personal. Take a ride on the Kraken Unleashed, Mako, or Journey to Atlantis, or watch enchanting performances by dolphins, sea lions, and killer whales. With a wide variety of animal exhibits and interactive experiences, SeaWorld is an adventure for all ages.

Another exciting option on the Pick 5 Attractions Pass is the Wild Florida Wildlife Park. Here, you'll encounter some of Florida's most incredible animals, such as alligators, snakes, and exotic birds. Take an exhilarating airboat ride through the mangroves and marshes, where you'll spot native wildlife in their natural habitat.

If you're in the mood for a truly magical experience, look no further than the Blue Man Group at Universal Orlando. With their one-of-a-kind performance style and spectacular effects, you and your family are sure to be amazed and entertained. This show is definitely a must-see for anyone heading to Orlando.

Finally, don't forget to visit the Kennedy Space Center Visitor Complex, where you can take a tour of NASA's launch facilities and get behind-the-scenes access to astronaut training. Learn about the history and future of space exploration as you explore comprehensive exhibits, enjoy IMAX films, and even meet a real astronaut.

In conclusion, the Pick 5 Attractions Pass offers endless possibilities for your Orlando vacation. Whether you're looking for thrilling rides, exotic wildlife, or magical experiences, there's something for everyone with this pass. So go ahead and make your travel plans- you won't regret it!
Options:
Pick 5: Ticket in Orlando with Shooting Package
Available Now until 12/31/2023 View Detailed Schedule
Pickup included
Book Now!