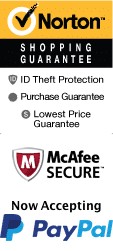 Orlando's Historical Highlights: A Self-Guided Audio Tour
Orlando's Historical Highlights - A Self Guided Walking Tour is a unique and fascinating way to explore the rich and vibrant history of one of the most popular tourist destinations in the world. This walking tour takes you through some of the most significant landmarks in the city, giving you an unprecedented opportunity to learn about the diverse history of Orlando.

On this self-guided tour, visitors can spend around three hours walking through five exciting stops around the city, exploring the diverse history of many famous landmarks and iconic buildings. The tour is located in the heart of downtown Orlando, and visitors are encouraged to wear comfortable clothing and walking shoes as they explore this historic area.

On the tour, visitors can explore places like the Church Street Station, where they can step back in time and explore a collection of vintage trains and exhibits. The tour also takes guests through Lake Eola, where they can enjoy refreshing views of the lake and its surrounding park, a popular spot for picnics and outdoor activities.

For history buffs, the Orange County Regional History Center is the perfect stop on this tour. The museum features exhibits on local and regional history, including pre-Columbian Native American artifacts, early European settlement, and famous events in the area.

The final stop on the tour is the Dr. Phillips Center for the Performing Arts, which features breathtaking architecture and cutting-edge technology. Visitors can expect to be wowed by its stunning design and enjoy world-class performances.

The historical tour aims to give visitors an enriching and stimulating experience, offering a unique opportunity to delve into the past and witness firsthand Orlando's fascinating and diverse history. The tour provides a comprehensive, self-paced experience that can be tailored to suit individual interests, making it the perfect choice for history buffs, families, and anyone who loves to explore new places.

In summary, Orlando's Historical Highlights - A Self Guided Walking Tour is a must-visit attraction for anyone who is interested in the rich history of Florida and America's Southeast. The tour takes you on an informative and engaging journey through several landmarks that played an essential role in the development of Orlando. It is a great way to explore some of the city's most iconic sites and to learn about its history while enjoying a scenic and entertaining walk. So put on your walking shoes and join us on this fascinating journey on your next trip to Orlando.
Book Now!