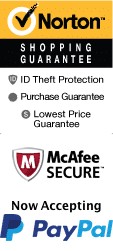 Orlando's Historical Highlights: A Self-Guided Audio Tour
101 E Central Blvd Orlando, Florida 32801
1-866-267-5732
Chat Now
Orlando's Historical Highlights - A Self Guided Walking Tour is a unique and fascinating way to explore the rich and vibrant history of one of the most popular tourist destinations in the world. This walking tour takes you through some of the most significant landmarks in the city, giving you an unprecedented opportunity to learn about the diverse history of Orlando.

On this self-guided tour, visitors can spend around three hours walking through five exciting stops around the city, exploring the diverse history of many famous landmarks and iconic buildings. The tour is located in the heart of downtown Orlando, and visitors are encouraged to wear comfortable clothing and walking shoes as they explore this historic area.

On the tour, visitors can explore places like the Church Street Station, where they can step back in time and explore a collection of vintage trains and exhibits. The tour also takes guests through Lake Eola, where they can enjoy refreshing views of the lake and its surrounding park, a popular spot for picnics and outdoor activities.

For history buffs, the Orange County Regional History Center is the perfect stop on this tour. The museum features exhibits on local and regional history, including pre-Columbian Native American artifacts, early European settlement, and famous events in the area.

The final stop on the tour is the Dr. Phillips Center for the Performing Arts, which features breathtaking architecture and cutting-edge technology. Visitors can expect to be wowed by its stunning design and enjoy world-class performances.

The historical tour aims to give visitors an enriching and stimulating experience, offering a unique opportunity to delve into the past and witness firsthand Orlando's fascinating and diverse history. The tour provides a comprehensive, self-paced experience that can be tailored to suit individual interests, making it the perfect choice for history buffs, families, and anyone who loves to explore new places.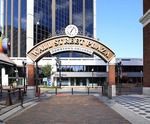 Pass By
Church Street Station
Experience the beating heart of Orlando at Church Street Station! A historical gem transformed into a vibrant entertainment hub, brimming with restaurants, nightlife and shopping venues. Whether you're dining in an award-winning restaurant, catching a show, or partaking in a lively night out, Church Street Station is a must-see staple of your Orlando escapade.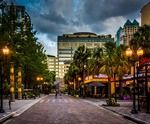 Heart of The City Beautiful, Downtown Orlando, blends a high-energy urban environment with serene natural beauty. Boasting a thriving arts scene, a state-of-the-art sports stadium, and a sea of delectable dining options, it offers an immersive blend of diverse delights.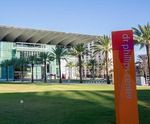 Pass By
Dr Phillips Center for the Performing Arts
Unleash your cultural spirit at Orlando's World-Class Performing Arts Center, Dr. Phillips. Home to Broadway-style productions, community events, and mesmerizing concerts, the center serves as a vibrant hub for arts and entertainment. Immerse yourself in its captivating environment and leave with unforgettable memories.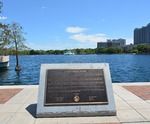 Uncover the heart of Orlando at Lake Eola Park. Here you can delight in leisurely strolls around the lake, picnic amidst blooming flowerbeds, or join a vibrant community enjoying relaxing outdoor activities amidst cityscapes.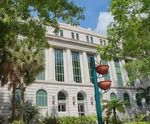 Pass By
Orange County Regional History Center
Immerse yourself in Florida's vivid history at the Orange County Regional History Center, located in the heart of Orlando. Housed in a restored 1927 courthouse, the museum invites you to travel back in time with its engrossing collections and exhibits. Discover prehistoric artifacts, pioneer life, and Orlando's transformation from a humble citrus town to today's entertainment powerhouse. A visit to this gem is truly a plunge into the vibrant tapestry of Florida's past.
In summary, Orlando's Historical Highlights - A Self Guided Walking Tour is a must-visit attraction for anyone who is interested in the rich history of Florida and America's Southeast. The tour takes you on an informative and engaging journey through several landmarks that played an essential role in the development of Orlando. It is a great way to explore some of the city's most iconic sites and to learn about its history while enjoying a scenic and entertaining walk. So put on your walking shoes and join us on this fascinating journey on your next trip to Orlando.
Book Now!