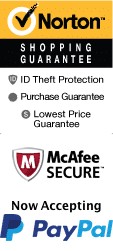 Orlando Walking Ghost Tour
28 N Magnolia Ave Orlando, Florida 32801
1-866-267-5732
Chat Now
Are you ready to experience Orlando like never before? Join the Orlando Walking Ghost Tour for a thrilling adventure through the city's spooky past. Located in the heart of downtown, this tour is a must-see for anyone interested in the supernatural.

The tour is a 90-minute walking tour that takes you through some of Orlando's most haunted spots. Led by knowledgeable tour guides, you'll hear chilling tales of murder, mystery, and mayhem. Get ready to see the city in a whole new light as you explore dark alleyways, abandoned buildings, and haunted cemeteries.

During the tour, guests typically walk about a mile and a half while stopping at various locations for spooky stories. Wear comfortable shoes and bring a camera to capture any paranormal activity you might witness!

One of the highlights of the tour is the Greenwood Cemetery, where many of Orlando's prominent citizens are buried. This historic cemetery is known to be one of the most haunted places in Orlando, and you'll learn about the ghostly sightings and strange occurrences that have been reported there over the years.

As you walk through the city, you'll also learn about some of the famous residents of Orlando, including military heroes, astronauts, and even a U.S. President.

Whether you believe in ghosts or not, the Orlando Walking Ghost Tour is a fun and exciting way to explore the city. It's perfect for families, groups of friends, or solo travelers looking for a unique and memorable experience.

Don't miss out on this spooky adventure - book your tickets for the Orlando Walking Ghost Tour today and get ready to explore the haunted side of Orlando!
Options:
Orlando Walking Ghost Tour
Available Now until 3/31/2024 View Detailed Schedule
Duration: 1 hour: This is the standard one-hour tour.
Book Now!