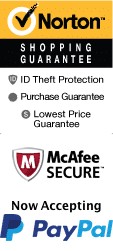 Orlando City Sightseeing Tour
Central Florida Parkway Orlando, Florida 32821
1-866-267-5732
Chat Now
Discover the charm and magic of Orlando, Florida with the highly acclaimed Orlando City Sightseeing Tour. This exciting tour is the perfect way to take in all of the city's highlights and learn about its rich history. You'll get the chance to see everything from world-famous attractions to hidden gems, all while enjoying an informative and engaging tour.
About the Tour

The Orlando City Sightseeing Tour takes you to the city's most iconic destinations, including the bustling International Drive, the enchanting Lake Eola Park, and the historic downtown District. You'll also get the chance to see some of the city's most famous theme parks, like Walt Disney World and Universal Studios. And if you're a sports fan, you'll love the tour's stop at the legendary Citrus Bowl stadium, home of the annual Capital One Bowl. It's the perfect opportunity to take in the city's vibrant culture and learn about its diverse communities. During the tour, you'll be guided by an expert tour guide who will provide fascinating insights into the city's history, culture, and attractions. And with comfortable air-conditioned transportation throughout, you'll stay cool and comfortable no matter what the weather's like outside.
The City Sightseeing tour typically lasts around five hours and includes plenty of opportunities for taking memorable photos. We recommend wearing comfortable clothing and footwear and bringing a camera to capture all of the sights and sounds of Orlando. And don't forget to bring your sense of adventure – this tour is packed with excitement and surprises!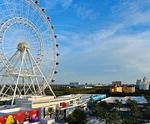 Pass By
International Drive
Immerse yourself in the vibrant heartbeat of Orlando at the dynamic International Drive. Packed with world-class dining, entertainment and endless shopping, there's an exciting surprise around every corner. Enjoy thrilling attractions like the ICON Park, or explore intriguing exhibits at the Ripley's Believe It or Not! Museum. Discover the unforgettable experience waiting on International Drive.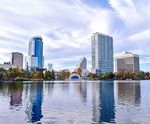 Lake Eola Park is not just a park, it's a vibrant venue for community events, outdoor concerts and a weekly farmers market. the park offers spectacular skyline views and the iconic Linton E. Allen Memorial Fountain, making it a must-see urban gem in Orlando.

Pass By
Universal City Walk
Immerse yourself in the thrilling core of Universal CityWalk in Orlando, Florida. This vibrant entertainment hub pulsates with energy from world-class dining establishments, vivacious clubs, a 20-screen cinema, and energetic concerts. Perfect for those seeking unforgettable evenings packed with fun, more than 30 fantastic venues keep the action ever-changing and utterly irresistible. Experience the absolute height of Orlando nightlife at Universal CityWalk.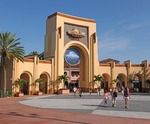 Pass By
Universal Studios
Step into the scenes of your favorite blockbusters at Universal Studios, Orlando. Get your heart racing with motion-simulated rides, make a splash at volcanic-themed water parks, and experience close encounters with minions and magical creatures. Potterheads and Spielberg admirers alike will leave with a dazzling array of memories, making Universal Studios, Orlando a holiday destination like no other.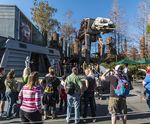 Pass By
Walt Disney World in Orlando, FL
Experience the captivating allure of Walt Disney World in Orlando, FL. It's a mesmerizing universe that weaves together iconic fairy tales, thrilling rides, and live entertainment in a tapestry of unending fun. With four unique parks and two water wonderlands to explore, every visit becomes an adventure in this kingdom of boundless imagination and joy.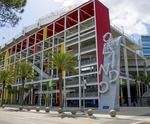 Pass By
Camping World Stadium
Experience the electrifying atmosphere of Camping World Stadium, nestled in the heart of Orlando, Florida. This impressive entertainment coliseum has hosted everything from world-class concerts to thrilling sport events. With a whopping 65,000-seat capacity, it offers a unique blend of exhilarating live performances and spectacular city skyline views. Its state-of-the-art amenities and ease of access make it a must-visit point of interest. Don't miss a chance to feel the heartbeat of Orlando's vibrant, action-packed spirit!
About the Optional Boat Ride

Guests who want to have some extra fun can book their City Sightseeing Tour with a fun Boat Ride. The boat tour takes approximately 1 hour and affords guests with some of the best Orlando views. Sail along the sparkling waters of Winter Park Lake, where you will be able to see millionaire homes, Rollins University, and many other key landmarks and sights. You will also learn all about the history of the area for an interesting time.
So whether you're a first-time visitor or a seasoned traveler, the Orlando City Sightseeing Tour is the perfect way to explore this amazing city. Book your tour today and get ready to experience all of the magic and wonder that Orlando has to offer!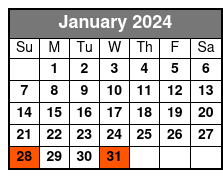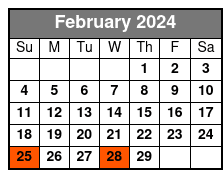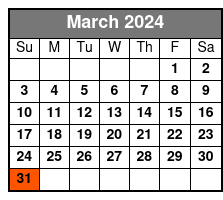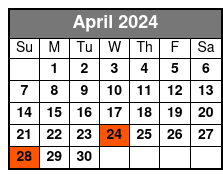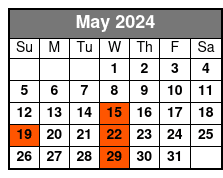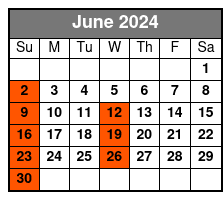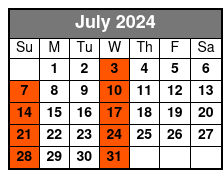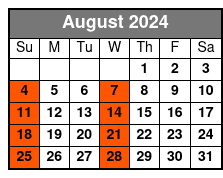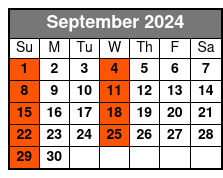 Options:
Full Day City Tour with Boat
Available 1/3/2024 until 11/27/2024 View Detailed Schedule
This amazing combo tour lasts approximately 7 hours and includes views of Lake Eola, Winter Park & Disney Springs. It also includes the Scenic Boat Ride ticket that allows guests to explore beautiful Winter Park Lake.
5-Hour City Tour -No Boat Ride
Available 1/3/2024 until 11/27/2024 View Detailed Schedule
Spend five hours discovering the beauty of Orlando on this City Sightseeing Tour. This ticket does not include the boat ride and instead focuses on the land tour of Downtown Orlando.
Frequently Asked Questions for Orlando City Sightseeing Tour:
What methods of transportation does the Orlando City Sightseeing Tour use?

Air-conditioned vehicle.

Approximately how long does the Orlando City Sightseeing Tour last?

The City Tour lasts approximately 5 hours, and the boat tour lasts approximately 1 hour.

For what ages is the tour appropriate?

Great for all ages.

Is photography / video recording allowed on the Orlando City Sightseeing Tour?

Yes.
Book Now!