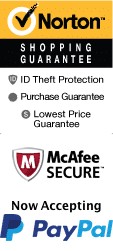 Miami Day Tour from Orlando
If you're looking to escape the parks and theme park crowds for a day, the Miami Day Tour from Orlando is the perfect getaway. This guided tour takes you on a journey through the beautiful city of Miami, where you'll catch a glimpse of the stunning architecture, scenic views, and vibrant culture of this coastal city.

You'll start your day by boarding the air-conditioned coach and heading to Miami, which is about a three-hour drive from Orlando. During the ride, you'll learn about Miami's rich history, culture, and attractions that make it such a popular destination. Once you arrive, you'll be taken to some of Miami's most famous landmarks, such as South Beach, the Art Deco District, and Little Havana.

In South Beach, you'll have some free time to explore the bustling streets, experience the world-famous beach, and take a dip in the Atlantic Ocean. Afterward, you'll head to the Art Deco District, where you'll see some of the most beautiful and unique architecture in the world. You'll be amazed by the bright colors and bold designs, which are a testament to the city's history and cultural influences.

The tour continues with a visit to Little Havana, a vibrant and energetic community that is home to a large number of Cuban immigrants. Here, you'll have the opportunity to immerse yourself in the local culture and indulge in some of the best Cuban cuisine in Miami. You'll also have time to explore the open-air cigar markets and take part in some salsa dancing.

As the day comes to an end, you'll board the coach and head back to Orlando, taking with you the memories and experiences of a fun-filled day in the Magic City. The Miami Day Tour from Orlando is the perfect way to spend a day away from the theme parks, and it's an activity that you won't want to miss.