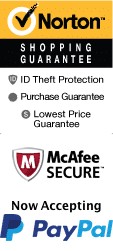 Kennedy Space Center with and Airboat Adventure
8707 Vineland Ave Orlando, Florida 32821
1-866-267-5732
Chat Now


At the Kennedy Space Center, you will experience a world of science and technology, where NASA scientists and engineers launch rockets and explore the mysteries of the Universe. From seeing the iconic Saturn V rocket to touching a real moon rock, you will learn about the history of space exploration and the innovative space missions that have propelled us to new frontiers.

After your space adventure, join an exhilarating airboat tour and witness the natural beauty of Florida's wetlands. As you glide through the marshes and swamps, keep an eye out for alligators, turtles, and other wildlife. This airboat ride is an opportunity to see Florida's nature up close and personal, and learn about the importance of conservation efforts in protecting these precious ecosystems.

The full tour lasts approximately 11 hours, including transportation from Orlando, and is suitable for families and groups of all ages. You will be accompanied by knowledgeable guides who will share interesting facts and stories about each attraction, and ensure that you have a safe and enjoyable experience.

The Kennedy Space Center with Airboat Adventure is a must-do for anyone visiting Orlando. Whether you are a space enthusiast or a nature lover, you will have a blast exploring the wonders of outer space and Florida's natural beauty in one amazing day trip. Book your tour today and get ready for an adventure you'll never forget!
Book Now!