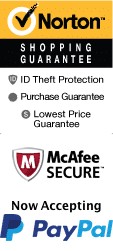 Kennedy Space Center and Everglades Airboat Safari

Day trip (destination A to B)

All taxes, fuel surcharges and service fees included

All entrance fees included

Travel by boat and see the sights from the water

Duration: 11 hours

Schedule
Are you looking for an out-of-this-world experience? Look no further than the Kennedy Space Center and Everglades Airboat Safari in Orlando, Florida. This combination activity offers a unique blend of science, nature, and adventure. Discover the mysteries of outer space at the Kennedy Space Center, then explore the Everglades by airboat for a chance to see alligators, birds, and other wildlife in their natural habitat.

At the Kennedy Space Center, visitors can spend an entire day exploring interactive exhibits, touring the launch areas, and even meeting an astronaut. Witness historic rockets, touch a moon rock, and experience what it's like to simulate a shuttle launch. There are also fantastic IMAX films that take you on a journey through space. Shuttle buses transport visitors around the campus, and there are plenty of opportunities to learn about NASA's vast history and glimpse into their future endeavors. This awe-inspiring center invites guests of all ages to learn and explore the vast universe surrounding us.

After exploring the universe, it's time to experience the beauty of the Earth. Just outside Orlando, guests can hop on an airboat tour and glide through the Everglades. An experienced guide will take you through the vast wetlands that make this area so unique. During the tour, keep an eye out for alligators, great blue herons, and even the elusive Florida panther. The ride is exhilarating and educational, providing an opportunity to learn about the Everglades ecosystem while enjoying the breathtaking scenery.

The Kennedy Space Center and Everglades Airboat Safari make for an unforgettable educational adventure. Spend a full day exploring the depths of space and the beauty of nature. You won't find another experience like this.

The Kennedy Space Center and Everglades Airboat Safari combine the best of space, science, and nature into one fantastic adventure. Spend the day exploring history, taking in the beauty of the Everglades, and learning about the vast universe surrounding us. This activity provides thrilling experiences and opportunities for learning and growth that visitors of all ages can enjoy. Don't miss out on this unforgettable journey that will surely leave you inspired and in awe.
Book Now!