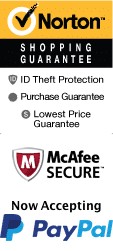 Kennedy Space Center Chat with An Astronaut Adventure
8707 Vineland Ave Orlando, Florida 32821
1-866-267-5732
Chat Now
Prepare for an out-of-this-world experience at the Kennedy Space Center Chat with an Astronaut Adventure in Orlando, Florida. This thrilling activity not only grants visitors access to the iconic space center but also provides them with the opportunity to interact with a real astronaut.

Upon arrival, guests will have the chance to explore the center's many exhibits, including the Rocket Garden, where they can view numerous historic rockets, and the Space Shuttle Atlantis exhibit, where they can get up close to the shuttle that flew the last space mission. Following that, visitors will participate in an exclusive meet and greet with an astronaut and enjoy an intimate Q&A session. Guests can also have their pictures taken with the astronaut, providing a once-in-a-lifetime photo souvenir.

This activity typically takes around six hours, which gives visitors plenty of time to fully embrace the full gamut of experiences. The center is located one hour east of Orlando, and a guide will accompany guests throughout the duration of the tour, leading them through the highlights and ensuring they have the know-how to make the most of the outing. Guests are advised to wear comfortable shoes and bring a hat and sunscreen, as the tour involves a fair amount of walking outside.

As one of the most popular attractions in Florida, the Kennedy Space Center features a vast range of educational exhibits and activities suitable for both children and adults. With close-up views of real spacecraft and a wide variety of simulators that visitors can operate themselves, the center provides an delightful hands-on learning experience about the world of space travel.

The Kennedy Space Center has played a pivotal role in space travel history and is responsible for some of the most significant scientific achievements in modern times. With the important missions the center has accomplished, it is a vital stop for anyone interested in space travel, science, or history.

Don't miss your chance to chat with an astronaut while exploring one of the most amazing science exhibits and research centers in the world. Book your ticket for the Kennedy Space Center Chat with an Astronaut Adventure today and discover the magic of the cosmos while rubbing shoulders with a genuine space hero!
Book Now!