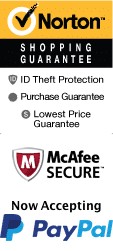 Kennedy Space Center - Ultimate Space Experience

All taxes, fuel surcharges and service fees included

All entrance fees included

Family friendly

Duration: 11 hours

Schedule
Embark on a fascinating journey through space and rocket history at the Kennedy Space Center, located on the east coast of Florida. As a top space attraction, the Kennedy Space Center is home to an abundance of exhibits, displays, and shows that cater to space enthusiasts and science lovers alike. The Kennedy Space Center functions as NASA's primary launch center, and offers an up-close look into the past, present, and future of space exploration.

Visitors can expect a full-day adventure as they explore the vast complex and learn about the various space programs that have launched from this iconic location. With shuttle launch experiences, interactive simulators, and awe-inspiring exhibits such as the space shuttle Atlantis display, a trip to the Kennedy Space Center is an unforgettable experience. The Atlantis exhibit features the actual spacecraft, as well as more than 60 interactive exhibits that allow visitors to learn about the shuttle's mission and view the spacecraft up close.

The Kennedy Space Center is a place where visitors can step back in time to the start of NASA's space program. During a tour of the facility, visitors can see the launchpads and learn about the various programs that have sent probes to distant planets and beyond. The center also serves as a museum, housing a vast collection of artifacts from various space missions, such as suits worn by astronauts, spacecrafts, and even moon rocks. Narrated bus tours take visitors across the sprawling facility, allowing them to see the sights from the comfort of air-conditioned transport.

One of the most exciting aspects of the Kennedy Space Center is the opportunity to meet an astronaut. Visitors can learn about the personal experiences of those who have traveled to space during the astronaut encounter experience. Guests have the opportunity to speak with astronauts face-to-face and ask them questions about their experiences. It is an inspiring moment that makes the visitors genuinely appreciate the dedication, courage, and intellect of the individuals who risk their lives for the advancement of science.

The Kennedy Space Center is not just a museum but a gateway to exploring the final frontier. Take a trip to this incredible facility to experience firsthand the excitement of space exploration. From the testimonies of veteran astronauts, to the enriching experiences provided by interactive simulators, to the chance to touch a real moon rock, there are a lot of fascinating exhibits in the Kennedy Space Center that can keep the entire family busy for an entire day.

In closing, the Kennedy Space Center is a must-visit destination for anyone with an interest in space exploration. With vast exhibits, interactive experiences and the chance to meet an astronaut, it's an experience that is unmatched by any other. So pack your bags and head to Florida for a once-in-a-lifetime experience that you won't forget!
Book Now!