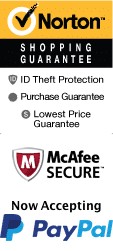 Hello Neighbor! The Mister Rogers Walking Tour + Boat Tour
151 W Lyman Ave Winter Park, Florida 32789
1-866-267-5732
Chat Now
Welcome to the exciting Hello Neighbor: The Mister Rogers Walking Tour Boat Tour! This delightful activity is located in Orlando, Florida, and is sure to bring joy and nostalgia to guests of all ages. Follow in the footsteps of Mister Rogers on this unique tour that combines walking and cruising on a boat through Winter Park's chain of lakes. Guests will revel in the sights and sounds of the city, while also learning about the beloved children's television host and his inspiring life lessons.

The journey starts with a walking tour through the beautiful streets of Winter Park. Guests will explore the quaint neighborhoods and historic buildings, including the Alfond Inn, Cornell Fine Arts Museum, and Rollins College. The knowledgeable tour guide will share fascinating stories about Mister Rogers and his lifelong commitment to education and kindness. Afterward, the tour continues on a relaxing boat ride through the stunning chain of lakes. Guests will enjoy the sun-kissed waters, abundant wildlife, and the breathtaking views.

This activity lasts approximately two and a half hours, with customers spending about an hour walking around Winter Park and the remainder of the time on the boat. Guests should wear comfortable clothing and walking shoes as they will walk about one mile during the tour.

The Hello Neighbor: The Mister Rogers Walking Tour Boat Tour is perfect for family outings, group events, or solo adventures. It is a one-of-a-kind opportunity to learn about the iconic figure of Mister Rogers while taking in the beautiful scenery of Winter Park. Whether you are a die-hard fan or simply curious to experience the magic, this tour is not to be missed.

Mister Rogers was a beloved figure in American television history, and this tour pays a heartwarming tribute to his passion for education, kindness, and community. Guests will leave feeling inspired and uplifted by his message of love and acceptance. This activity is a fantastic way to explore the city of Winter Park and learn about a true American hero.

In conclusion, if you are looking for a unique, inspiring, and fun-filled activity on your trip to Orlando, Hello Neighbor: The Mister Rogers Walking Tour Boat Tour is an excellent choice. This activity offers a blend of education, entertainment, and relaxation for guests of all ages. Book your tickets today to experience the wonder of Mister Rogers and create cherished memories that last a lifetime.
Book Now!