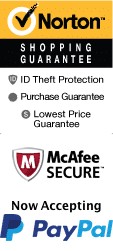 Hello Neighbor! The Mister Rogers Walking Tour!
Looking for a unique and interesting way to explore the charming and historical city of Winter Park, Florida? Look no further than the Hello Neighbor: The Mister Rogers Walking Tour! This walking tour takes you on a journey through the beautiful city of Winter Park, while simultaneously providing you with fascinating insight into the life of the beloved children's television personality, Mister Rogers.

During this walking tour, you will see some of the most iconic landmarks in Winter Park, all while learning about Mister Rogers' life and his impact on television and children's education. You will walk through the charming downtown Winter Park, explore the Rollins College campus, and even see the iconic train station where Mister Rogers' Neighborhood began.

The Hello Neighbor: The Mister Rogers Walking Tour lasts approximately two hours and is around one mile in total distance. Comfortable walking shoes and weather-appropriate clothing are recommended. Your guide will be an expert on all things Mister Rogers and Winter Park, providing you with valuable insights and anecdotes throughout the tour.

This tour is perfect for families with children, Mister Rogers' fans, or for anyone looking to learn more about the history and culture of Winter Park. The tour is sure to be engaging, educational, and a great way to explore the city.

The tour provides not only an informative exploration of Winter Park and Mister Rogers, but also a memorable experience filled with fun and laughter. Experience for yourself the impact that Mister Rogers had on those around him and take in the beauty and charm of Winter Park while doing so. Don't miss out on this unique opportunity to explore the city and learn about the life of a beloved public figure. Join us on the Hello Neighbor: The Mister Rogers Walking Tour and discover the wonder and history of Winter Park today!
Book Now!