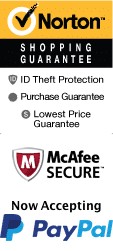 Golf Cart Rental - 2 Hour Rental
307 E 2nd St Sanford, Florida 32771
1-866-267-5732
Chat Now


One of the main highlights of this experience is the flexibility it offers. The golf cart rental service gives you the freedom to design your own tour, taking in the sights and sounds of Orlando at your leisure. You can create your own itinerary, visit top attractions, restaurants, cafes, and shopping centers. You can choose where to start and finish your trip, with friendly staff always ready to offer tips and advice on the best places to visit.

The Golf Cart Rental experience allows you to enjoy Orlando weather, beautiful scenery, and unique architecture up close. You will enjoy the freedom to cruise around the city, feel the wind in your hair, and take in the views at your own pace. It's perfect for families with children or groups of friends looking for a fun and interactive adventure.

The golf carts are easy to drive and handle, making it suitable for all ages and skill levels. You don't need to worry about parking, as the carts let you navigate through the city and park in tight spaces with ease. The staff will provide you with a map, and all the information you need to make the most of your rental.

While exploring, you can visit the world-class theme parks, including Disney World, Universal Studios, and Seaworld. These parks are a must-visit, with exciting rides, fascinating attractions, and live shows. The speed and agility of the golf carts offer a new perspective on these parks, and you can comfortably move around these large-scale parks without having to worry about long walks.

In summary, the Golf Cart Rental experience provides you with the perfect way to see and experience Orlando at your own pace, with maximum freedom and convenience. You'll have access to friendly staff, detailed maps, and insider advice on the best places to visit and explore. Don't miss out on this opportunity to create unforgettable memories in Orlando, Florida. Book your Golf Cart Rental today and prepare for an adventure!
Book Now!