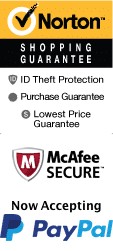 Goat Yoga Experience at S-Farms in Dade City
34612 Promise Ln Dade City, Florida 33523
1-866-267-5732
Chat Now
The Goat Yoga Experience at Southern Grace Farm in Orlando, Florida is a unique and exciting way to connect with nature and relax your body and mind. Located in the serene and picturesque countryside, this activity allows you to enjoy yoga in the company of friendly and adorable goats.

As you arrive at Southern Grace Farm for your experience, you'll immediately be struck by the beauty of your surroundings. You'll be led to a peaceful and spacious yoga area, where friendly goats will be jumping around, eager to welcome you. Upon arrival, you'll receive a brief introduction to the goats and the poses that you'll be practicing.

The Goat Yoga Experience is a 90-minute session, during which you'll be guided through various yoga poses by an experienced instructor. The presence of the goats guarantees that the atmosphere is relaxed and playful, making this an ideal activity for people of all skill levels. Throughout the session, the goats will join in with the yoga poses, jumping on your back, nuzzling up next to you, and even joining in as props for certain poses.

In addition to the yoga experience, your ticket also includes a tour of the farm, where you'll get up-close and personal with the animals that call it home. You'll have the opportunity to spend time with the goats, as well as other animals such as chickens, pigs, and cows. You'll also learn about the daily routines of the farm, the history of the land, and the sustainable practices that are used to maintain it.

Southern Grace Farm is an ideal destination for anyone looking to rejuvenate and recharge their body and mind. The tranquil setting, combined with the company of friendly and playful goats, makes for a truly unforgettable experience. If you're looking for a unique and fun experience that will help you connect with nature and feel completely de-stressed, there's no better activity than the Goat Yoga Experience at Southern Grace Farm.
Options:
Goat Yoga Experience at S-Farms in Dade City
Available 1/6/2024 until 11/30/2024 View Detailed Schedule
Language Guides:

Guide Language: EN
Guide Type: Guide
Book Now!