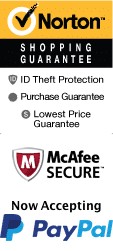 Glass Bottom Kayaking Through the Clearest Waters in Florida
Imagine paddling your way down crystal-clear water surrounded by stunning Florida scenery. For adventurers looking for an off the-beaten-track experience that provides thrills and excitement, clamoring to the opportunity to go on a glass-bottom kayaking excursion through the clearest waters in Florida is a must-try adventure. This activity takes place in Kings Landing, located less than an hour from Orlando.

Upon arrival at the location, you will be given a short safety briefing before being handed over a kayak. The tour is guided by local experts who will paddle with you, point out unique flora and fauna, and make sure you don't miss the best parts. Get ready to see nature from a different perspective as the clear water allows you to spot turtles, fish, and birds as you paddle along. You can even watch as they swim right beneath your kayak with a unique glass bottom that reveals the hidden life beneath the water.

The tour is an easy two-hour paddle through the trees and over the crystal-clear water that makes this river so unique, providing a great balance of fun and leisure. Kings Landing is a calm, class II river that makes it perfect for everyone, from families with children to experienced paddlers looking for an escape in nature. Along the way, your guide will also point out interesting facts about the surrounding flora and fauna, making this trip informative as well.

Imagine gliding along the serene clear waters, feeling the cooling breeze and warm sun, surrounded by nature and fresh air, nothing compares to the experience of glass-bottom kayaking in Florida. You don't need any experience, just a sense of adventure and a willingness to have some fun!

This attraction is unique and offers an exciting new take on discovering Florida's natural wonders. The glass bottom kayaks, combined with local expert guides' experience make the activity the perfect getaway activity for sightseers, nature enthusiasts or water buffs.

In conclusion, if you're looking for a chance to explore nature and connect with the stunning blue River, this activity is a perfect choice. This is an opportunity that comes once in a lifetime, and it caters to all visitors looking to escape the hustle and bustle of Orlando. Give yourself the gift of a new experience on a glass-bottom kayaking excursion through the clearest waters in Florida today!
Book Now!