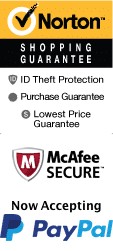 Ghosts of Winter Park - A Chilling Walking Tour!
Get ready for a thrilling and spooky adventure with the Ghosts of Winter Park tour, located in Orlando, Florida. This haunted tour offers a unique and eerie experience that will leave you with goosebumps.
During this one-of-a-kind tour, you will explore the dark history of Winter Park. A knowledgeable guide will take you through the streets and share the tales of the area's most notable spirits and ghostly activity. You will visit several haunted locations, including historic homes and cemeteries, where you will hear chilling stories of ghosts and ghouls.
The tour itself lasts about 1.5 hours, so be sure to wear comfortable shoes, as you'll be walking around the town. Your guide will provide you with all of the spooky details and answer any questions you may have, so prepare yourself for a truly spine-tingling adventure.

On this tour, you will discover the town's hidden gems and haunted history. Listen to gruesome tales of frightful murders, haunted hotels, and unearthly sightings. You will also learn about Winter Park's most prominent ghosts, including a mysterious woman in white, mischievous children, and a deceased hotel owner who still haunts his establishment.

For those seeking the paranormal, the Ghosts of Winter Park tour is a must-visit attraction. The town's eerie history and haunted reputation make it the perfect destination for those with an interest in the supernatural.

In addition to the ghostly experience, you will also get a chance to appreciate Winter Park's stunning architecture, including historic homes and buildings that have been around for over a century.

In conclusion, the Ghosts of Winter Park tour is an experience that you won't forget and is perfect for those looking for a little scare with some historical knowledge of the area. Be sure to book your spot for a night of ghostly thrills and chills in Winter Park, Florida.