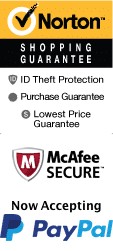 Gem Mine Experience at Boggy Creek Adventures with Free Park Admission.
2001 E Southport Rd Kissimmee, Florida 34746
1-866-267-5732
Chat Now


Once you arrive at Boggy Creek Adventures, you'll be led to the Gem Mining area where you'll be provided with all the tools necessary to dig for gems, fossils, and other treasures. With a variety of sizes and shapes to choose from, you'll have the opportunity to search for gems such as sapphires, rubies, and even turquoise. What's even more exciting is that every treasure you find is yours to keep!

The Gem Mine Experience typically takes around 45 minutes to an hour, and is the perfect activity for families and groups looking to add a bit of adventure to their vacation. And with the free park admission included, guests can also enjoy a variety of other activities on-site, such as airboat tours, nature walks, and even a Native American Experience.

While you're at Boggy Creek Adventures, take a moment to appreciate its unique location in the Florida Everglades. It's one of the few places where you can witness the beauty of this natural wonder up close. Enjoy the lush scenery and the abundance of wildlife around each corner.

Not only is the Gem Mine Experience a fun activity, but it also provides an educational aspect for children. Learning about different kinds of gems, minerals, and fossils helps to expand a child's understanding of geology and the Earth's natural resources.

In summary, the Gem Mine Experience at Boggy Creek Adventures is an exciting, unique, and educational activity for visitors of all ages. With free park admission included, it's the perfect addition to any family vacation or group outing. Don't miss out on the opportunity to unearth sparkling gems and create memories that will last a lifetime.
Book Now!