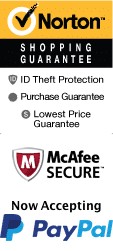 Flavors of Winter Park - Foodie Walking Tour
151 W Lyman Ave , Winter Park Chamber of Commerce Winter Park, Florida 32789
1-866-267-5732
Chat Now
If you're a fan of exquisite cuisine, you have to experience the Flavors of Winter Park food tour in Orlando. Get ready to indulge in a four-course meal as you explore Winter Park, one of Orlando's most historic neighborhoods. The tour takes approximately 2.5 hours, and the food is served at four different restaurants along Park Avenue, the city's main street. Winter Park is only a 20-minute drive from downtown Orlando, and there's no doubt that this is an experience you don't want to miss.

The tour starts at the Winter Park Welcome Center, where you'll receive a glass of wine and a food passport. A knowledgeable guide will take you to the four restaurants, and you'll learn about the history and architecture of each establishment as you savor the delicious food. The tour includes seafood, cheese, gourmet charcuterie, pasta, and dessert courses that reflect the city's culinary diversity. Don't worry; the portions are small, so you'll have plenty of room to try everything.

Winter Park is a quaint, tree-lined area that exudes old-world charm. The architecture ranges from modern to Victorian, making it one of Florida's most appealing neighborhoods. Additionally, you can see the beautiful Rollins College campus and stop by some of the boutiques and art galleries along Park Avenue. The tour offers a perfect combination of entertainment and fine dining.

One of the main highlights of the tour is the wine pairing. The wine list is carefully selected to complement each course's flavors, leading to an unforgettable dining experience. However, non-alcoholic options are also available for those who don't drink alcohol. Plus, this tour is an exceptional value, as the cost includes the prix-fixe menu, all taxes and gratuities, and tax-deductible donation to the Welcome Center.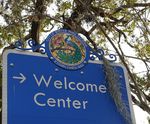 Stop at
Winter Park Welcome Center
Discover the charm of the Winter Park Welcome Center near Orlando, Florida. Begin your journey to this enchanting locale with important travel information, maps and expert advice from its friendly staff. Be ready to unravel the beauty of Winter Park's quaint boutiques, sumptuous dining, and mesmerizing art galleries. Start your Winter Park adventure right with this little haven of hospitality!
Winter Park is among Orlando's most unique and trendy destinations, with a host of cultural experiences. The Flavors of Winter Park food tour is an experience that perfectly captures the essence of the town. Whether you're a local or a visitor to the Orlando area, this tour is a must-try. In conclusion, the Flavors of Winter Park food tour is an excellent opportunity to spend a few hours enjoying the best food and art that Winter Park has to offer.
Book Now!