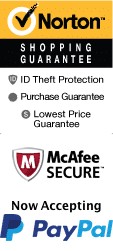 Econlockhatchee River Kayak Tour
3801 Willingham Rd Chuluota, Florida 32766
1-866-267-5732
Chat Now
Get ready to embark on an adventure like no other with the Econlockhatchee River Kayak Tour in Orlando, Florida. Located just a short drive from the city, this tour allows you to explore the beauty of nature and wildlife while enjoying a peaceful kayak ride on the river. With an experienced guide leading the way, you'll learn about the history and ecological significance of the river, making this a perfect activity for nature lovers and adventurers alike.

The adventure starts with a brief introduction to kayaking, including a tutorial on how to paddle and steer your kayak. Once you're comfortable with the basics, you'll set off on your journey down the Econlockhatchee River. You'll paddle through the serene waters, surrounded by tall cypress trees, Spanish moss, and an abundance of unique wildlife.

As you continue down the river, your guide will point out various species of birds, turtles, and alligators that make their home in the area. Keep your eyes peeled for sightings of raccoons, otters, and deer as well. With plenty of opportunities to take in the stunning scenery and snap photos, this tour is sure to be a highlight of your visit to Orlando.

Along the way, you'll also have the opportunity to learn about the history of the river and its significance to the local ecosystem. Your guide will share stories of the indigenous peoples who once lived along the river, as well as the efforts being made to preserve the river and its surrounding land.

At approximately 2.5 hours long, this tour is suitable for all skill levels, including beginners. All necessary equipment, including kayaks, paddles, and life jackets, will be provided. Wear comfortable clothing and shoes that you don't mind getting wet, and don't forget the sunscreen and bug spray.

Don't miss out on this unique opportunity to explore the breathtaking natural beauty of the Econlockhatchee River on a peaceful and educational kayak tour. Book your spot today and get ready to create memories that will last a lifetime.
Book Now!