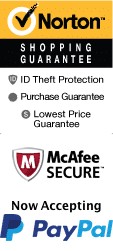 Create Your Own Shooting Experience! Ogc Pick 3 Guns Package
3721 Vineland Rd Orlando, Florida 32811
1-866-267-5732
Chat Now
Do you have a passion for firearms and want to try your hand at shooting? Look no further than Orlando, where you can create your own shooting experience at the OGC Pick 3 Guns Package. Located just a short distance from all the theme parks, this activity is perfect for a day away from the crowds.

During your experience, you'll get to choose three firearms from a variety of options, allowing you to tailor the experience to your interests and skill level. Shooting instructors will be on hand to guide you through each step, ensuring your safety and providing tips to help you improve your aim.

The experience typically lasts 1-2 hours, giving you plenty of time to hone your skills and enjoy the adrenaline rush that comes with firing a gun. Whether you're a beginner or an experienced shooter, the OGC Pick 3 Guns Package is a fun and unique way to spend an afternoon.

As for the guns themselves, you'll have a wide range of options to choose from. Whether you prefer pistols, rifles, or shotguns, there's a weapon that will suit your style. The instructors will also provide a detailed safety briefing before you begin shooting, so you can have peace of mind knowing that you're in good hands.

If you're looking for an activity that will get your heart racing and give you a sense of accomplishment, the OGC Pick 3 Guns Package is a great choice. With its convenient location in Orlando, it's easy to fit into your vacation itinerary and is sure to be a highlight of your trip. Book your experience today and get ready for an unforgettable adventure.
Book Now!