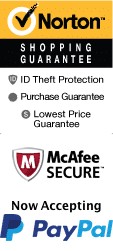 Central Florida Zoo & Downtown Sanford Golf Cart Experience
3755 W Seminole Blvd Sanford, Florida 32771
1-866-267-5732
Chat Now
Looking for a unique and exciting way to explore Downtown Sanford in Orlando, Florida? Look no further than the Central Florida Zoo Golf Cart Experience! This one-of-a-kind activity allows visitors to sit back and relax while taking in all the sights and sounds of this charming little town.

Upon arrival, guests will meet their friendly and knowledgeable tour guide, who will lead them on a journey through the streets of Downtown Sanford. The tour takes approximately two hours, during which time visitors will learn about the town's rich history and architecture, as well as some of its lesser-known hidden gems.

As guests ride in the comfortable and stylish golf cart, they will see some of the local landmarks such as downtown shops, art galleries and dining establishments. The tour also involves stopping by various locations including the marina where boats are docked as well as some of the historic buildings lining the streets.

This tour provides visitors with a whole new perspective of Downtown Sanford, as they get to see various street arts, artist hangouts, graffiti murals depicting Sanfords culture and rejuvenated iconic wooden houses.

The Central Florida Zoo Golf Cart Experience is perfect for visitors of all ages and interests. Whether you're a history buff, an architecture enthusiast, or simply looking to explore something new and exciting while in the Orlando area, this activity provides an unforgettable experience.

So come take part in this once-in-a-lifetime tour and discover the hidden treasures of Downtown Sanford, Florida!
Book Now!