2019's 5 Best Theme Parks in Orlando

Orlando, FL offers some of the most famous theme parks in the world. On your vacation, make sure you don't miss any of the best. Our list of fantastic theme parks will give you and your family the time of your life during your getaway. Make your reservations for one of these amazing theme parks today!
2019's 5 Best Theme Parks in Orlando
Harry Potter, Terminator 2, and other thrilling Universal Studio characters await you with themed rides, shows, and food at the Universal Studio Orlando theme park. The many beloved characters featured in the park will keep you smiling as you take wild rides on roller coasters or go see some of the cutting edge shows available at the park. It's a vacation experience you will treasure for years.
Available 241 days between Apr 24, 2019 & Dec 20, 2019
View Schedule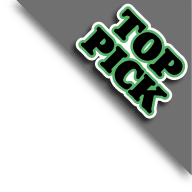 Explore the enchantment and magic of the internationatlly famous Walt Disney World Theme Parks where the rides and characters create a whole new world to experience. Walt Disney World has no rival because no one can top the way they have based an entire park on Disney's most well-loved characters. Meet Mickey Mouse on your way to the next ride or Donald Duck as you head to lunch. You never know what magic awaits you throughout the course of the day in this theme park!
SeaWorld Orlando is not only one of the premier theme parks in Orlando, is it also one of the best theme parks in the world because of its incredible marine wildlife attractions. SeaWorld offers guests the unique chance to see aquatic creatures up close and personal. Killer whales, dolphins, and other incredible creatures await you at SeaWorld this vacation.
Combine natural attractions with water park thrills during your vacation in Orlando with a day at Aquatica. This theme park has creative rides that will thrill you as well as relaxing areas to lounge and relax. One of the rides even has a water tube that takes you straight through a dolphin's lagoon with real dolphins. It's an amazing water park adventure.
Legoland in Orlando, FL is one of the best theme parks in Orlando. The park includes over 150 acres of rides, shows, attractions, and more. From roller coasters to Lego cars, the park even includes a hotel for utmost convenience.
LEGOLAND Orlando Florida is no longer available.

Activities