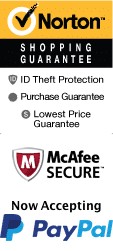 All Inclusive Florida Everglades Airboat Tour + Wild Florida Day with Transport
All Inclusive Florida Everglades Airboat Tour + Wild Florida Day with Transport Photos (2)
Experience the natural beauty and wildlife of Florida's Everglades with the All-Inclusive Florida Everglades Airboat Tour and Wild Florida Day with Transport. This full-day adventure takes you deep into the heart of the swamp and gives you the chance to spot alligators, turtles, and other creatures that call this stunning ecosystem home. The tour also includes transportation from Orlando, making it a hassle-free experience for visitors.

The adventure starts with a 30-minute airboat ride through the wetlands, as you glide across the water and experience the thrill of flying across the swamp at high speeds. An expert guide will be on hand to point out the many wonders of the Everglades, including exotic birds, unique plant life, and fascinating reptiles. You will also have the opportunity to visit a wildlife park and see incredible animals up close, such as panthers, deer, and even a rare white alligator.

The tour offers an immersive experience and allows visitors to explore the Everglades in a variety of ways – from airboat rides and nature walks to wildlife sightings and hands-on exhibits. You can enjoy interactive demonstrations and shows that showcase the history and culture of the region, from traditional Seminole Indian crafts to amphibian encounters that introduce you to some of the Everglades' most unusual creatures.

The Florida Everglades offer an incredible opportunity to experience natural beauty up close and personal, and this tour takes you on a journey through one of America's most unique and awe-inspiring environments. Whether you are a nature lover, thrill-seeker, or just looking for an unforgettable adventure, the All-Inclusive Florida Everglades Airboat Tour and Wild Florida Day with Transport is the perfect way to experience everything the swamp has to offer.

This tour offers a once-in-a-lifetime experience that is perfect for families, groups, and anyone who wants to dive deep into the beauty and wonder of Florida's Everglades. So come along and explore the swamp with us – you won't be disappointed! Book your tickets today and get ready for a wild adventure that you'll never forget.
Book Now!