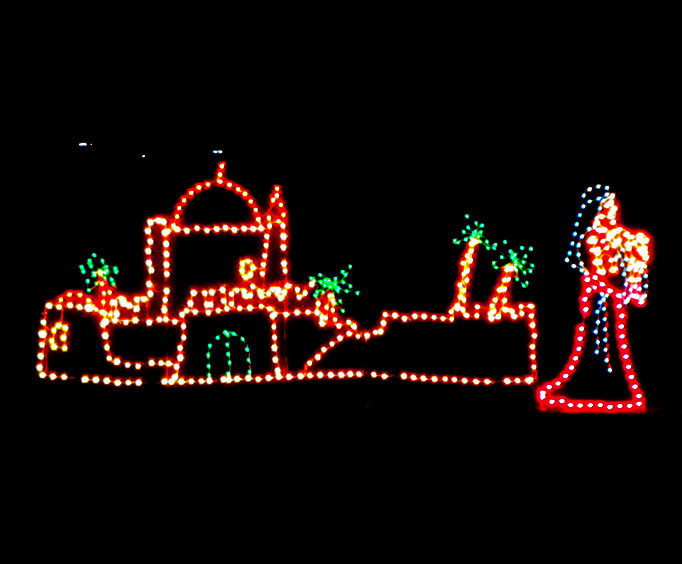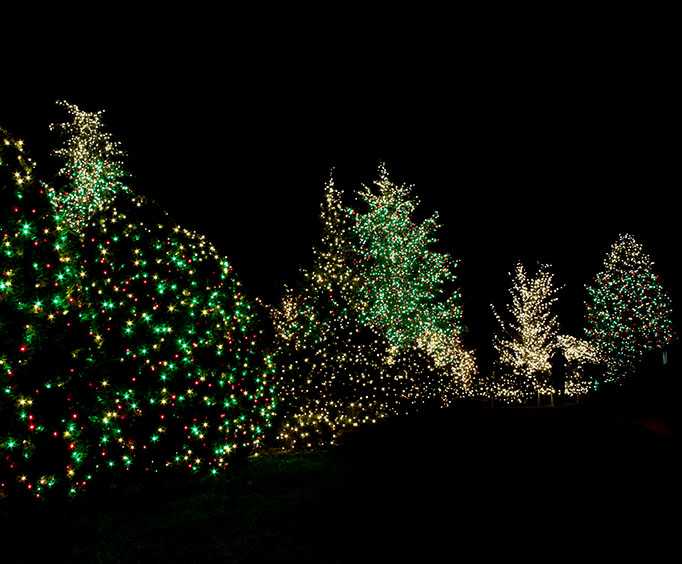 Midwest City Holiday Lights Spectacular at Joe B. Barnes Regional Park near Oklahoma City, OK
8700 E. Reno Midwest City, OK 73110
People from all around gather to celebrate the magic of the season near Oklahoma City at the Joe B. Barnes Regional Park. This city is the location of the Midwest City Holiday Lights Spectacular, which is one of the largest animated drive-thru light displays in the state. You will not want to miss this exciting event that the whole family can enjoy.
One of the main reasons this event is so interesting for many people is because it is something the entire family can enjoy while riding in the comfort of your vehicle. For many families, this event has become an annual tradition as people anticipate the transformation of an ordinary public park into a twinkling winter wonderland. You can witness 90 dazzling displays which include a striking 118-foot Christmas tree that has 9,000 bright bulbs and an 8 foot star on top. Featuring both religious and secular displays, the event is nearly a mile long and includes over 1 million twinkling lights. This event is always popular during the holiday season because spectators can see lights shining brightly beginning the Friday before Thanksgiving all the way through December 30.
This event has been hosted by the city of Midwest City, located just 10 minutes east of Oklahoma City, for the last 20 years. The lights usually kick on during the opening ceremony hosted by the mayor or a distinguished visitor. The lights are allowed to be walked through during one special event before Thanksgiving and then the lights are only open for vehicular traffic.
The Midwest City Holiday Lights Spectacular is one of the brightest and longest drive through Christmas displays in Oklahoma. Also, this event is convenient to attend since the park is located adjacent to I-40. When visiting Oklahoma during the holiday season, this is one event that should not be missed.
Create Your Custom Package
Points of Interest

MIDWEST CITY
SHOWS & ACTIVITIES
MOST POPULAR THINGS TO DO
IN MIDWEST CITY OKLAHOMA