Thanksgiving in Ocean City, MD
Create Your Custom Package
In search of a way to make your Thanksgiving Day holiday a special one this season, if so, then you need to plan a trip for the family to go to Ocean City, MD.

Ocean City, MD is a great place to enjoy this holiday due to the fact that you can do a wide variety of things while you're there. Like, you can go shopping, get in some amusement park fun, and you can also take a tour of the area via cruise ship. If that wasn't enough, you can do other things as well like enjoy a well prepared meal at any of the restaurants in the area with some that are very formal and others that are more on the informal side. If you really want to go all out, you can also go skydiving too.

A place that will be sure to bring a smile to your face while you're there, make sure to book your trip to Ocean City, MD now.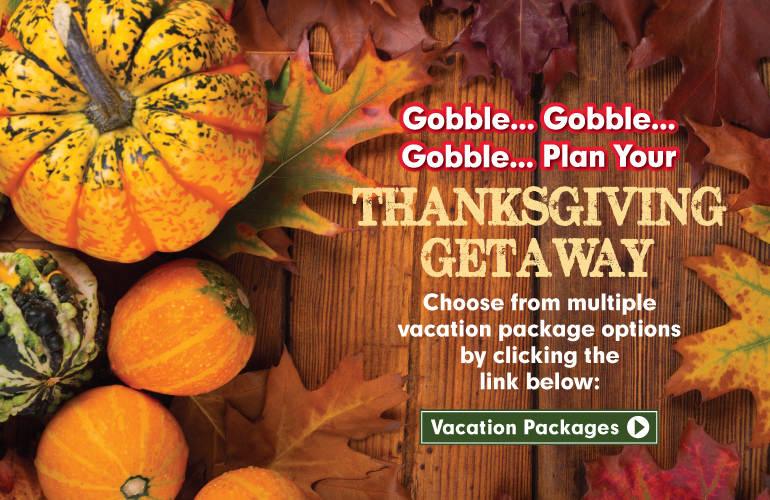 MOST POPULAR THINGS TO DO
IN MARYLAND