1 Best 2018 Norfolk Cruises

This coastal city is well known for its luxurious cruises that provide easy venues to enjoy both views of the city and the surrounding water. Enjoy one of the best ways to relax by hopping onboard one of Norfolk's vessels and heading out on the open sea.
1 Best 2018 Norfolk Cruises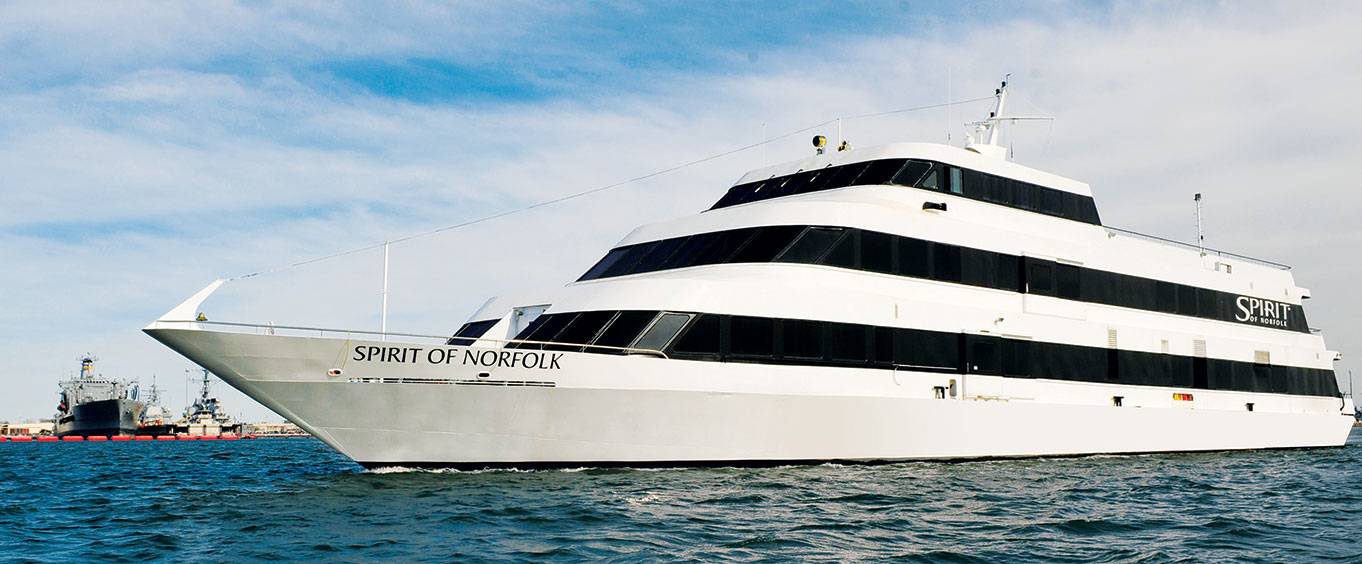 This fantastic cruise will stimulate your senses as you spend your time aboard the Spirit of Norfolk. There is a full menu of offered cuisine, which will provide the mouthwatering taste you've been wanting. Also, you can walk out to the open-air deck to see the sights of the city from your boat. The cruise also includes entertainment.
Available 462 days between Dec 16, 2018 & Mar 31, 2020
View Schedule
Dec 21
12:00 PM
4:00 PM
7:30 PM
Dec 28
12:00 PM
4:00 PM
7:30 PM
Jan 04
12:00 PM
4:00 PM
7:30 PM
>

Activities