Niagara Falls Wine Tour with Cheese Pairings

Description
Niagara Falls Wine Tour with Cheese Pairings Photos (1)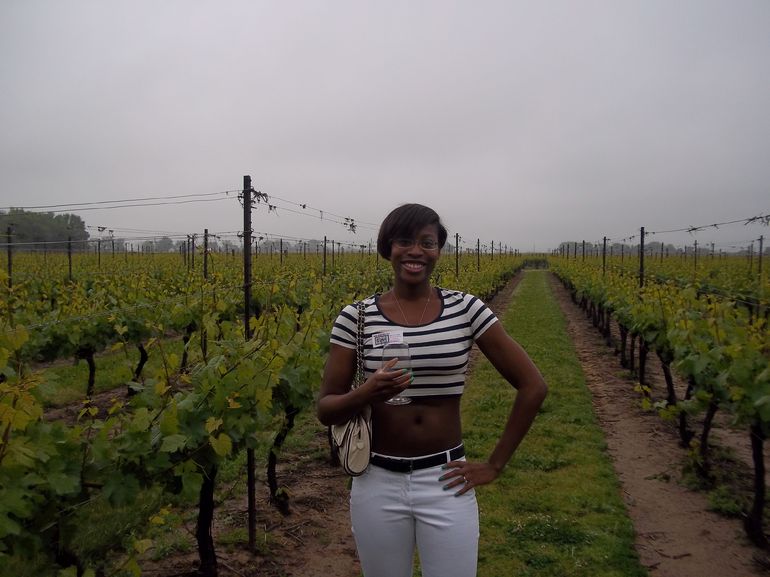 Come to Niagara Falls Wine Tour and taste some of the best wine in the country. The highlights include the wines themselves along with Niagara Falls. Guests get to enjoy a nice selection of cheese pairings.
There are three times in which guests can be picked up for the tour. They can depart at with 10:15 in the morning. The other times are 12:30 and 1:15 in the afternoon. If the tour is done in the morning, then it is just three hours long. However, if the tour is done in the afternoon, it is four hours long. From the central meeting point, guests can proceed to the destination. Once there, let the wine tasting begin. Everyone will be able to sample some of Ontario's best picks including the ice wine. There will also be samples of cheeses available.
Guests will get an understanding of which cheeses go with certain wines. They will also get to take pictures of the shores of Ontario and get some great nature shots. Everyone will enjoy the pretty scenery as they go from winery to winery, tasting the best wines in town. The guide even gives historical information about the importance of the town.
In order to go on the tour, guests must be at least 19 years old. You must confirm while placing the reservation which time is preferred. Don't forget the camera. There are plenty of spots to take incredible selfies in. Book a reservation now to confirm your spot before they fill up. This is one trip that no one wants to miss. Please drink responsibly, and have plenty of fun.
Discover Niagara-on-the-Lake's gorgeous wine region, part of the greater Wine Country Ontario, and sample the area's variety of world-class wines on this morning or afternoon small-group tour! Visit both small- and large-production wineries, and sample delicious varietals, including Ontario's famous ice wine. It's a flexible tour that will fit your schedule, with departures in both the morning and afternoon and hotel pickup in Niagara-on-the-Lake or Niagara Falls, Ontario. Limited to 15 passengers, this small-group tour provides an intimate experience with a professional guide.
Niagara-on-the-Lake, Canada, is a quaint, lakeside town with lots of history and pretty streets, but over the past couple of decades, the town has become more popular due to its blossoming wine region, part of the larger Wine Country Ontario. On this small-group wine tour, sample the best of this region, famous for its extremely picturesque location near the shores of Lake Ontario and for the variety of delicious wines that are produced. During your tour, discover a range of wineries, from boutique to large production, and taste a number of exquisite varietals.

Morning Tour: After you are picked up from your Niagara-on-the-Lake hotel, begin your 3-hour wine tour with a visit to one of the largest and most well-known wineries in the area. Here, you will have a full guided tour, from vineyard to tasting room, where you will then enjoy a full tasting of the vineyard's wines. Then continue your tour to two boutique wineries and taste a variety of wines, including Ontario's famous ice wine. At the last winery, you will be served a delicious cheese platter to accompany your final set of tastings.

Afternoon Tour: After pickup from your hotel in either Niagara-on-the-Lake or Niagara Falls, Ontario, your 4-hour wine tour begins with a full vineyard-to-tasting-room tour at one of the region's largest and most well-known wineries. After your wine tasting here, continue to three small, family-owned wineries that are considered hidden gems of Niagara-on-the-Lake wine country. At all of the wineries, taste a large range of wines, including Ontario's famous ice wine, and at the last winery you'll be served a specially prepared cheese platter to pair with your final tasting.
Book Now!