Niagara-on-the-Lake Cycle and Wine-Tasting Tour with Optional Picnic Lunch

Description
Niagara-on-the-Lake Cycle and Wine-Tasting Tour with Optional Picnic Lunch Photos (4)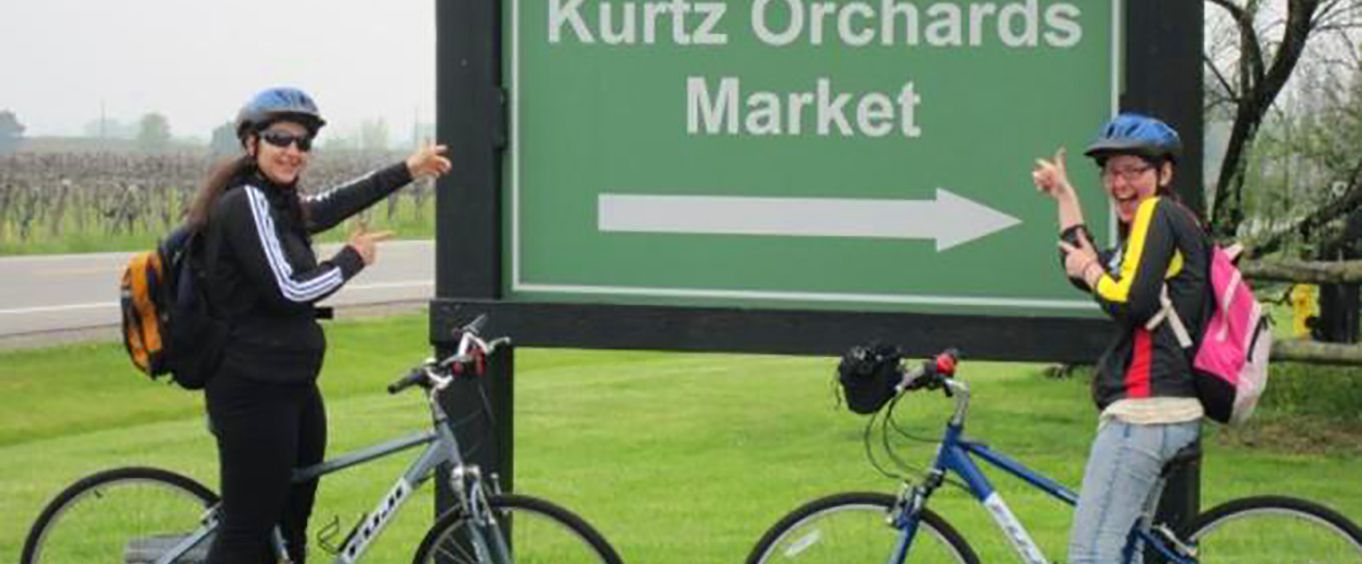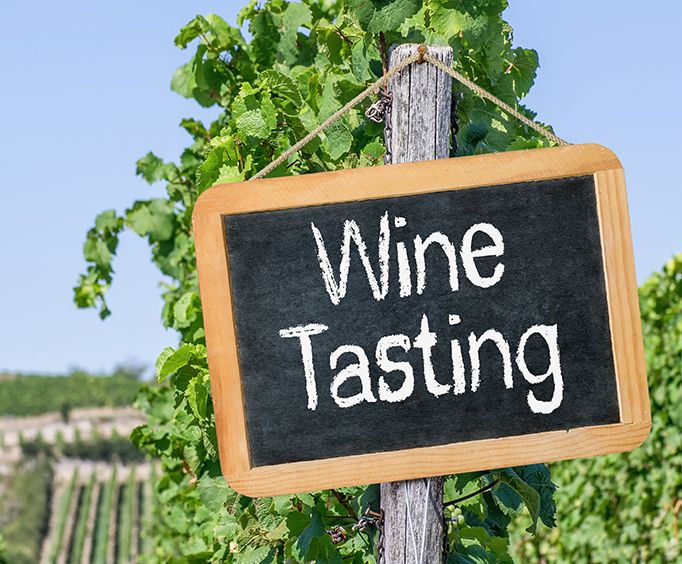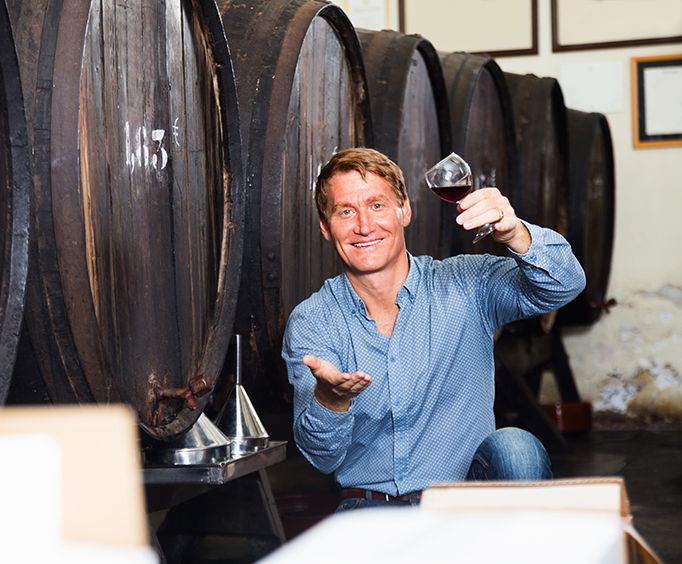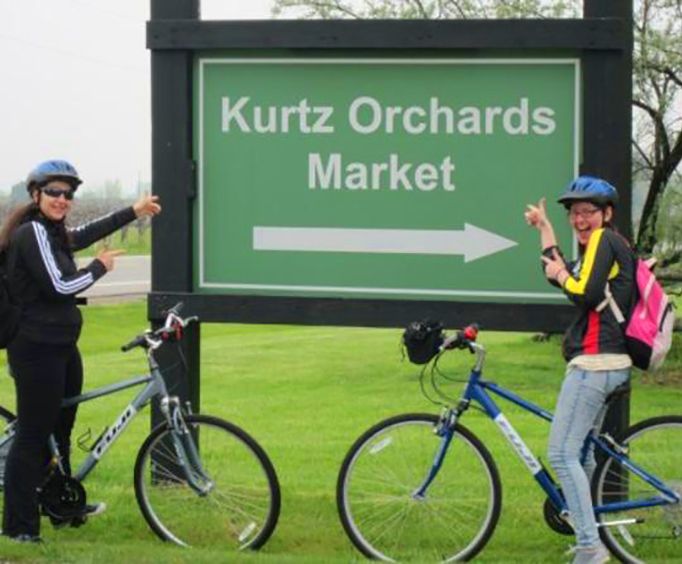 Come visit the Exquisite Niagara-on-the-Lake Cycle and wine Tasting tour located off the breathtaking Shores of lake Ontario. You can expect to enjoy relaxing and scenic bicycle rides along with high quality wine and cheese tasting tours. There are small and large production Vineyard wineries, an incredible Scenic town with smooth bike trails for everyone to enjoy. Don't worry about where to put wine bottles that you purchase because your tour guide will deliver them to your hotel room after the tour! If shopping and lounges are your thing you will love the vintage boutiques and renowned lounges located within Queen's Landing and Prince of Wales hotels. These tours are perfect for all group types whether it's a newly wed couple, group of friends for the weekend, or a holiday family outing. Niagara-on-the-Lake is famous for a variety of delicious wines. One in particular that they are known for is the famous ice wine you don't want to miss out on.
There are two time options for tours. Tours range from four and a half hours to six and a half hours. You choose what works best for you. You will have a knowledgeable tour guide who will take you over an array of beautiful estate wineries and plush landscapes including the Pondview Estate Winery, Kurtz Orchard, Konzelmann Estate winery, three boutique wineries, scenic routes and much more! There are numerous activities to do while you are here on Niagara on the Lakes. If you are newlyweds check out the private romantic honeymoon tour available with complimentary champagne on Niagara Falls helicopter flight. Best friends need to catch up? Try the wine tasting tour with Gourmet lunch or dinner. Parents don't feel left out bring the children for niagara on the lake family vacation package. You will also see exclusive spas and restaurants with historic decor and deeply rooted heritage along the trail. You will have access to exclusive gourmet food from top eateries and bakeries. Be ready to feel the breeze on your skin, taste buds electrified from delicious tasting wines, and eyes filled with beautiful landscapes and vibrant colors. Come enjoy this piece of oasis for a feeling that will leave you rejuvenated, relaxed, and wanting to come back for more.
Niagara on the lake has been known to have what the locals call "The Niagara-on-the-Lake-Effect". This is a feeling that can't be put into words only felt by visiting this incredible town filled with heritage, culture, authentic wine, and the best cheeses around. Due to limited parking this bicycle tour along with wine tasting provides just what tourists needs: flexibility and accommodation. You will get to enjoy the heritage district without the hassle of parking and walking long distances. Whether you come for the scenic bike routes, exceptional wine, boutique shopping and dining, art, or exploring niagara falls there is something here that will satisfy everyone.
So what are you waiting for? Click the link below to sign up for your desired package and be ready to explore this oasis and leave feeling "The Niagara on the lake effect". This is a tour with enriched heritage, culture, beauty, and stunning panorama that will absolutely not disappoint. This is a trip that will ignite all five senses and will go down in your memory book as one of your top favorite destinations.

Enjoy beautiful scenery, great bike trails and Niagara-on-the-Lake's finest wines on this biking and wine-tasting tour. Niagara-on-the-Lake is an incredibly scenic town, located on the shores of Lake Ontario, and is ideal for exploring and wine tasting by bicycle! With relatively flat, easy biking routes connecting the wineries, this tour is suitable for all fitness levels, and any wine you purchase will be delivered to your hotel. Choose either the 6.5-hour tour that includes a delicious picnic lunch or the 4.5-hour tour that includes a specialty cheese pairing.
Driving from winery to winery is nice, but cycling between wineries is better! On this Niagara-on-the-Lake cycle and wine-tasting tour, bike along peaceful country roads and trails, stopping at the area's best wineries. The Niagara-on-the-Lake wine region is part of the greater Wine Country Ontario and is famous for a variety of delicious wines. This tour allows you to sample many, including Ontario's famous ice wine. The relaxing pace and relatively flat bike paths offer easy riding (even after a couple glasses of wine).

After being picked up at your hotel or meeting downtown, your guide will lead you through the historic Niagara-on-the-Lake area and on to four or five wineries (depending on option selected) ranging from large-scale operations to boutique, family-owned vineyards. If you decide to buy a bottle (or 10!), your guide will return to the wineries after the tour to pick up your wine purchases and deliver them to your hotel.

Half-Day Tour with Cheese Pairing: Visit four Niagara-on-the-Lake wineries during this 4.5-hour tour, starting with a vineyard-to-tasting-room guided tour at one of the region's largest and most iconic wineries. Continue to three boutique wineries for more wine tasting, including Pondview Estates Winery, one of the newest wineries in the area, where you'll enjoy a specialty cheese platter for a delicious cheese and wine pairing.

Full-Day Tour with Picnic Lunch: Begin this 6.5-hour tour with a leisurely cycle to one of Niagara-on-the-Lake's largest wineries, where you'll have a full vineyard tour and a wine tasting. Next, cycle to the beautiful Kurtz Orchard for a picnic lunch of sandwiches, salads, fruits and sweets. After lunch, continue with more wine tastings at three to four wineries, including boutique, small-production vineyards.
HOTELS & VACATION PACKAGES
MOST POPULAR THINGS TO DO
IN ONTARIO
Book Now!