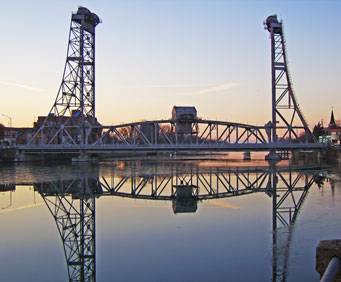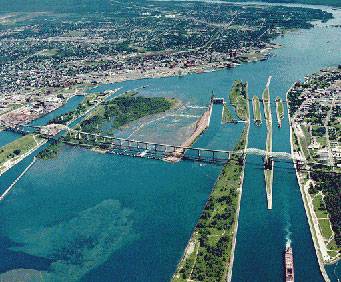 Welland Canal and Lock 3 Viewing Complex in St. Catharines, ON
1932 Welland Canals Parkway St. Catharines, ON L2R7K6





(
5.0
)
Based on

5

reviews ↓
The freighters at this canal will blow your mind as their 30,000-ton weight is lifted up and over the Niagara Escarpment.
Catch this amazing sight, which occurs several times a day and has been for over 150 years. Even with modern technology it can be difficult to imagine how something that is longer than two football fields can be hoisted over a cliff. But this technology is quite simple, using gravity and water, and it is fascinating to watch.
Originally developed in 1829 for the purpose of a safe detour for ships to go around Niagara Falls, the Welland Canal has a long and rich history to offer visitors to the area. With 27 miles of water, the canal has eight locks, the first seven being in the first 9 miles of the canal from Thorold and north. Locks, or sections of water that are closed off with gates, raise or lower vessels with the water levels. As the water flows downhill from Lake Erie toward Lake Ontario, the locks are filled and emptied. The Lock 3 Viewing Complex has an elevated area for easy viewing of the canal. Visit the Welland Canal, located 15 minutes from Niagara Falls and next to the St. Catharines Museum, and explore the system of locks for a fun and educational experience.