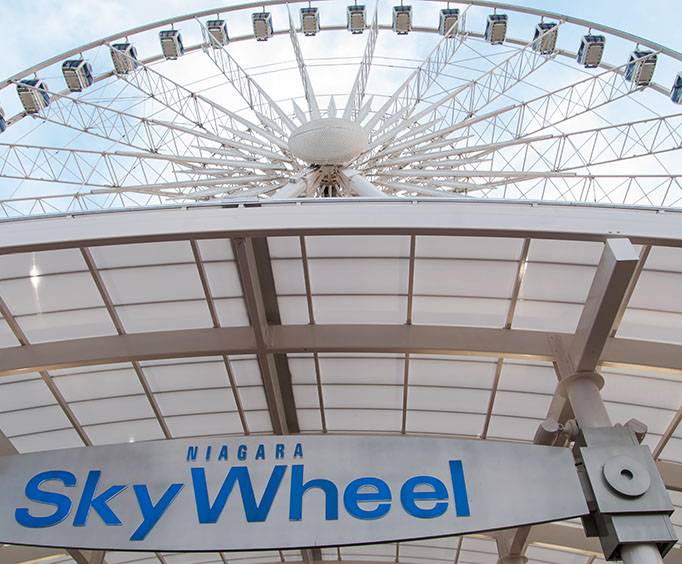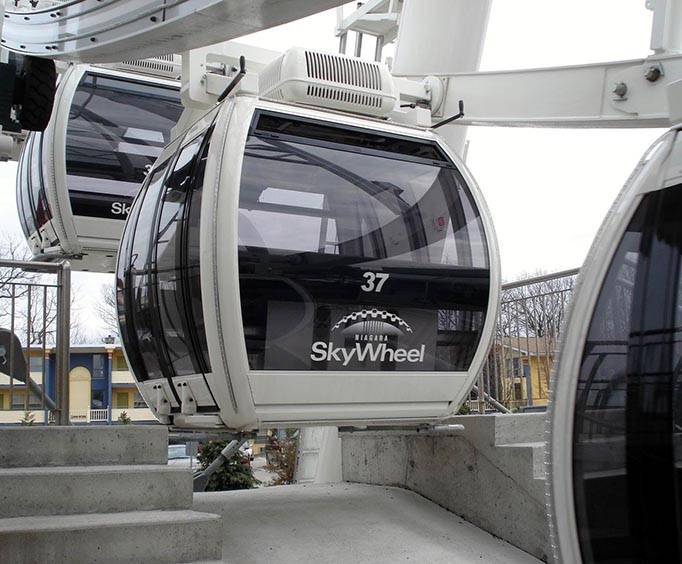 Niagara SkyWheel in Niagara Falls, ON
4950 Clifton Hill Niagara Falls, ON L2G 3N4
Get a beautiful view of Niagara Falls while on the Niagara Skywheel. Similar to a Ferris wheel, the Skywheel has a round design with gondolas that take you on a ride over the ground below. While on the wheel, you are about 175 feet above the ground at the highest height.
Each gondola is climate-controlled, offering a comfortable riding experience while you are viewing the area. Clear windows give you a brilliant view of the water and the buildings as you reach new heights with each movement of the wheel. You can see breathtaking views of the waterfall as well. A light show is displayed on the side of the wheel in the evening. There is room in each gondola for about six people. You can get tickets online or purchase them when you arrive at the location. There is a restaurant at the base of the wheel, and shopping centers are nearby. Music floats along the Skywheel, giving you a relaxing experience while you're sitting in your gondola, viewing Niagara Falls in a way that you might not otherwise see. Operators will try to stop the wheel at the top so that you have the best view possible.
Niagara Falls is known for the spectacular waterfall as well as beautiful mountain areas. View all of this and more by taking a ride on the Niagara Falls Skywheel. Sit in a comfortable gondola with family and friends, taking the time to capture pictures of the area below from different heights.