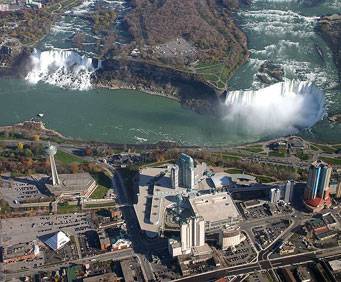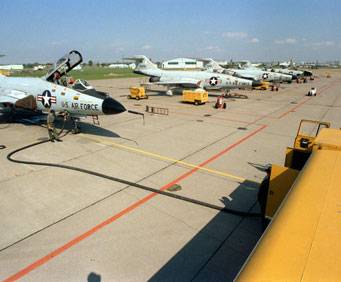 Niagara Falls International Airport near Niagara Falls, ON
2035 Niagara Falls Blvd Niagara Falls, NY 14304
Little over five miles from the most famous waterfalls in the world is Niagara Falls International Airport near Niagara Falls, Ontario, Canada. Located near the U.S./Canada border, the airport is less congested than the other, larger airports in the Niagara Falls area, making it what's called a reliever airport. It serves an estimated 200,000 passengers a year and is less than a mile from I-190.
Two passenger airlines fly out of Niagara Falls International Airport, Spirit and Allegiant. They offer flights to Myrtle Beach, South Carolina and various destinations in Florida, including St. Petersburg and Ft. Lauderdale. The terminal features a concession area that serves drinks, pizza, salads, pastries, and other types of food. Vending machines and free Wi-Fi are also available. Passengers traveling with dogs can use the pet relief area just outside the terminal.
Niagara Falls International Airport has been in operation since 1928. It was taken over by the U.S. military during World War II and made into an aircraft manufacturing plant. Civilian control of the airport was restored in 1946. Still, the New York Air National Guard bases some of its units at Niagara Falls International Airport.
One main reason to use this airport when you come to Niagara Falls is convenience. When you land, you can rent a car and drive the short distance to the falls. Numerous hotels are located within a five mile radius of the hotel, along with various restaurants and the Hyde Park Municipal Golf Course.