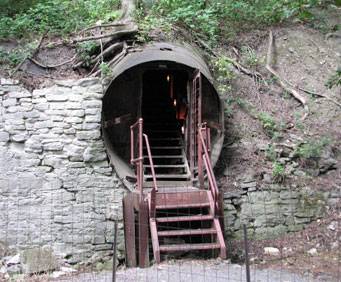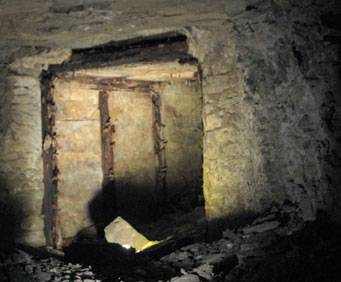 Lockport Cave & Underground Boat Ride in Lockport, NY
2 Pine Street Lockport, NY 14094
The
Lockport
Cave & Underground Boat Ride in Lockport, NY, on the Erie Canal, is just 20 minutes drive from Niagara Falls and offers the public an exciting 70-minute guided tour through America's past.
You will explore the historic Erie Canal Locks 67-71, constructed in 1838. You will also view ruins from an earlier industrial age, walk safely through a water tunnel that was blasted out of solid rock in the 1850s, viewing stalactites, flow stone, various geological formations and artifacts left behind by the men who built the tunnel in the early days of the Erie Canal. If you are lucky you may even find a fossil or two.
The next part of your journey is a one-of-a-kind underground boat ride. Embark on America's longest underground boat ride through a trip of wonders. Marvel at artifacts left by miners on the Erie Canal over a century ago. And view cave formations in their early stages of development. Visitors are awestruck as they take a ride that has been described as both "peaceful and eerie" as the boat glides through the lifeless water, illuminated only by small, sporadically placed electric lights.
Your tour guide will take you on one of the most unique tours in all America. Walk through a 1600 foot water power tunnel blasted out of solid rock. The Hydraulic Tunnel provided water power to three industries. The tunnel was the invention of Birdsill Holly, a mechanical genius, whose inventions were manufactured using the water power provided by this tunnel. Holly's inventions include the life-saving fire hydrant, central steam heat and the rotary pump. During his lifetime, Holly held over 150 patents.