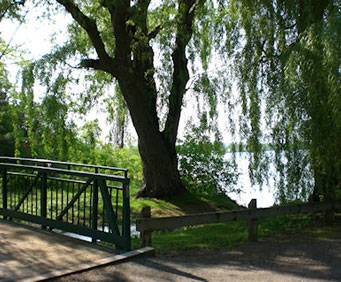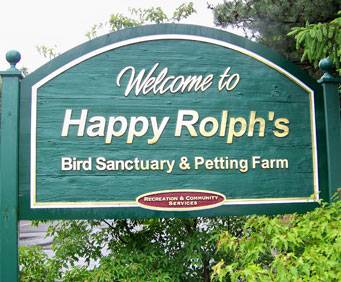 Happy Rolph's Bird Sanctuary in St. Catharines, ON
50 Church St St. Catharines, On L2R 7C2





(
5.0
)
Based on

6

reviews ↓
If you're looking for a beautiful park full of exotic and domestic birds, as well as paved, wheelchair accessible trails, you've found it.
It takes up over 15 acres right on the shores of Lake Ontario, and it boasts one of Canada's most exotic collections of flowering rhododendrons. There's even a petting farm, which operates from Victoria Day (in May) to Thanksgiving (in October). This petting farm houses a variety of farm animals including chickens, pigs, horses, rabbits, sheep, and goats. Meanwhile, hundreds of ducks, geese, and native birds occupy the adjacent pond. This pond is sheltered by evergreens and bordered by tall grass and willow trees. Not only do these plants provide shelter, but also food, which keeps the birds returning year after year.
Pathways inside the park extend out to the lake, bird feeders have been added around the Sanctuary, as well as a parking lot for visitors. There is also a picnic area for lunches and snacks, as well as a playground area for kids.