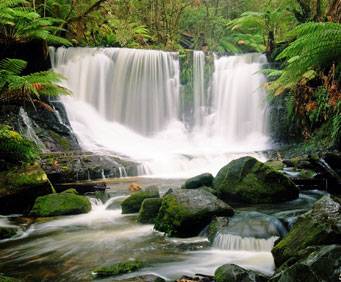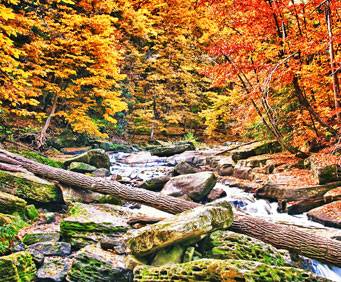 Ball's Falls in Niagara Falls, ON
6th Avenue, RR 1 Jordan, , ON L0R 1S0
Ball's Falls in Niagara Falls, Ontario is a ghost town today that goes back to the 1800s.
John and George Ball received 1,200 acres of land for being loyal to Britain during the war. They build a saw mill and grist mill to encourage industry. They also created a blacksmith shop and coopers shop to help with the processing of wool. Eventually, the town was abandoned when the Railway took over. The Ball family sold over 100 acres of the land to the Niagara Peninsula Conservation Authority.
Today Ball's Falls is a tourist attraction. An annual event that draws a large crowd is the Annual Thanksgiving Festival Craft show. This is always a big event and has many artisans from Ontario and surrounding areas putting their talents on display. It's not uncommon to see over 100 different artisans at the craft show. Other highlights of the day are the heritage activities, children's activities, tours and live entertainment.
You can get a tour of the many historical buildings here or enjoy nature and the scenery as your hike down Cataract Trail and along the banks of Twenty-Mile Creek. You'll see many different species of animals while you hike.
If you happen to be in the area in the spring, you won't know what you've missed if you don't stop to see the falls. This is the time of year the water is at its fullest and it's gorgeous to see. You'll definitely want to bring your camera for some pictures. If you go to the bottom of Bruce Trail, you'll get the perfect view.