Winter Wonderland Festival of Lights Tour

Description
Winter Wonderland Festival of Lights Tour Photos (2)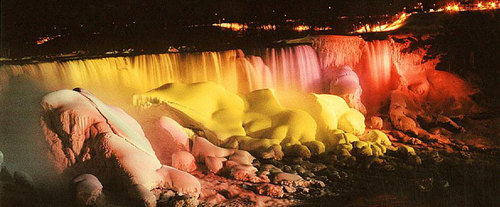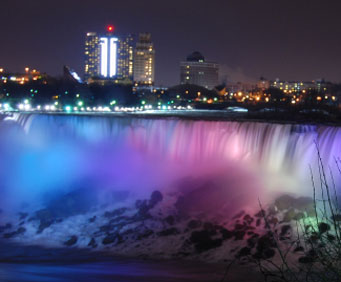 From early November through the end of January each year, the Winter Wonderland Festival of Lights in Niagara Falls will light up your heart during the coldest of winter months with amazing displays that stretch for miles. These famous light displays span across a five kilometer path on Niagara Parkway and feature exhibits and displays that hold over three million sparkling lights, as well as a Christmas tree and cartoon and holiday-themed characters.

Your whole family will love the chance to drive through the Winter Wonderland Festival of Lights on your trip to Niagara Falls. This festival includes great exhibits like the Howling Wolves display, Noah's Ark, Whales and Dolphins, Blue LED Trees, and Festival Ambassadors. There are also some cultural and locally-themed displays such as the Battle of 1812, Fort Erie Racing, Grape and Wine, and the Royal Canadian Mounted Police. You can even see the world's largest illuminated American-Canadian flag. There is truly something for everyone to enjoy at the Winter Wonderland Festival of Lights, and you will love sipping on hot cocoa from the comfort of your car or enjoying the up-close view of the lights as you walk along the route. Make plans to warm your heart on your winter trip to Niagara Falls with the Winter Wonderland Festival of Lights!

Details:
Available on Canadian side of Niagara Falls.
Weather appropriate clothing is recommended.
Check the schedule for hours of operation.