Shaw Festival, ON

Description
Shaw Festival - Niagara Falls, ON Photos (12)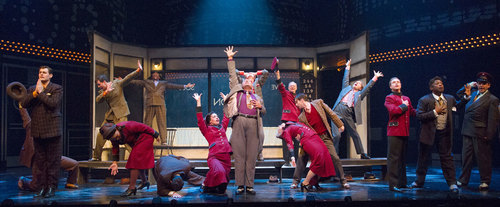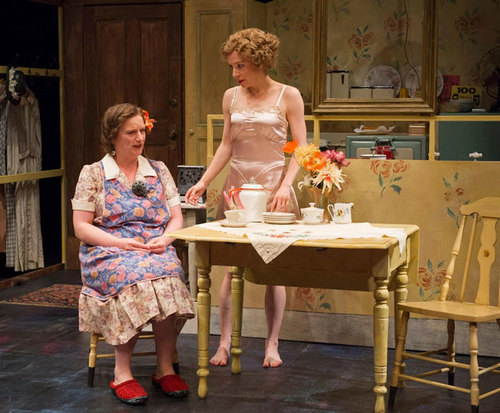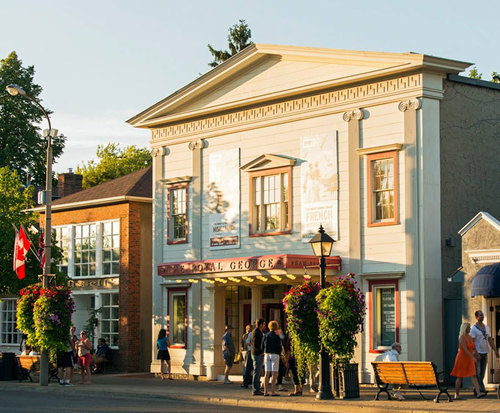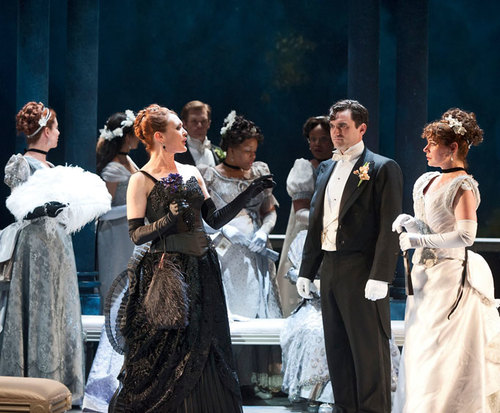 The Shaw Festival is a wonderful place to enjoy theatrical performances and productions that span the ages, covering thought-provoking topics as well as controversial ones, and honors the spirit of Bernard Shaw and his work. The Festival produces plays from and about his area as well as contemporary plays that share Shaw's celebration of humanity and exploration of society. Started in 1962 by a Niagara local lawyer and playwright Brian Doherty, the Festival started out as only two plays in one theater over the course of eight weekends and the very next year the Shaw Festival Theater Foundation was established.
Over the decades, the Shaw Festival has seen explosive audience growth and gained an enviable reputation for it's theatrical design and provocative yet subtle acting ensembles. Their arsenal of play productions ranges from once-popular genres like operettas and stage mysteries, neglected gems, largely forgotten pieces from women writers from Shaw's period, contemporary plays and classics. The Festival now works in four separate theaters, and its productions are designed to be enhanced by the theater that houses them.
Pygmalion - With this classic taking place at the Festival Theater, you will follow the unlikely pairing of a linguistic professor Henry Higgins, who is a world expert of speech, and a flower merchant, Eliza, who dreams of moving on to bigger better things, but is kept in place by her less than appealing accent. Higgins sets out to change her into "A Duchess" on an inspired bet upon the two meeting, and the performance covers a range of topics from issues of class to women's independence. This lovely production was first produced in 1912 and played for months in the West End, touring United States and Europe over a course of time.
Light Up the Sky - Join an assembly of unique characters that include a leading lady, naive playwright, vulgar producer and his ice-skating wife, and emotional director in a suite at the Ritz-Carlton as a brand new play gears up for its very first out-of-town tryout. Everything starts out as a lovely tribute to the "magic time" of theater but soon takes a sour turn in this comic love letter to the world from Moss Hart, performed at Shaw's Festival Theater.
The Lady from the Sea - Ellida is a haunted woman, restless and claustrophobic, who takes a swim in the sea each day. Her husband is a small down doctor who attempts to cheer her with affection, but continuously fails as she takes the part of a grim, dutiful wife, haunted by the past in which she promised herself to another man. Late one summer day, the man she promised herself to comes to finally claim her. This beautiful tale of strained romance is an Ibsen classic, brought to new life by playwright Erin Shields, and is brought to you on the Court House Theater stage
Sweet Charity - Housed in the Festival Theater, this play follows Charity Hope Valentine, a dance hall hostess with more than her share of man-problems in a world of bold colors in 1960's New York City. Her world is turned upside down and she is shown a new range of possibilities when she meets Oscar Lundquist, but is he the one to change her bad luck and steal her heart for good? This Broadway hit premiered in 1966 and offers you bright costumes and exciting dance numbers along to songs like "Big Spender" and "If My Friends Could See Me Now".
Top Girls - Follow Marlene, the new boss at the Top Girls employment agency, and watch as she hosts a dinner party in a highly theatrical first act and celebrates her new position with iconic women from history. Hear their stories of struggle and success and learn the world of poverty and loss that Marlene herself escaped from to end up where she is now. This beautiful production is brought to you on the Court House Theater stage, and was first premiered in the Royal Court Theater in 1982, quickly becoming a contemporary classic and remaining a significant achievement by one of the most inventive and political playwrights. Due to some mature content, this show is 18+ only.
Peter and the Starcatcher - A wonderful prequel to Peter Pan, this production takes you on a journey using music and story-telling and tell the story of an orphan boy soon to be called Peter Pan and Molly, a girl charged to protect a parcel of stardust from falling into the wrong hands. Beginning with an orphan boy on a frigate carrying a trunk filled with stardust and a disguised pirate ship following in its wake, this magical performance will have you engaged and delighted throughout the play, brought to you on the Royal George Theater state.
You Can Never Tell - Meet Mrs. Clandon and her three children, twins Dolly and Phillip and Gloria, a prototype of the modern woman, in one of Shaw's most light-hearted productions. The family has just returned to England after spending 18 years on the island of Madeira, and are re-adjusting to British life at a summer resort. Thought the children do not know who their father is, they end up inviting him to a family lunch through a comedy of errors. Along the way, a dentist falls for Gloria, who does not include marriage in her ideals. The phrase "You never can tell." is distributed by a friendly waiter named William in this production that combines family mishaps and romantic battles on the Royal George Theater stage.
The Divine: A Play for Sarah Bernhardt - This new play follows legendary actress Sarah Bernhardt and her controversial performances at the turn of the 20th century in Quebec City. Two young seminarians are charged with telling the "Divine Sarah" that she is no longer welcome by the Catholic Church, but are soon involved in her world and their lives change forever from their encounter with the superstar. This theatrical production is from acclaimed playwright Michel Marc Bouchard, and is held in the Royal George Theater.
Reviews
4.5 | 1 reviews
Clare Lee Colegrove
Tokyo, Japam
✓
Verified Traveler
First act spoken too fast--but otherwise fine--lovely to look at
Book Now!