Niagara Jet Adventures

Description
Niagara Jet Adventures Photos (11)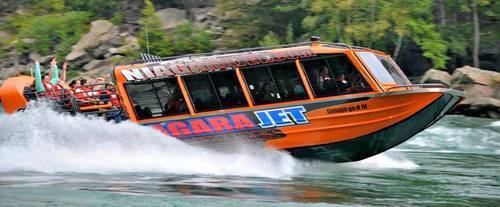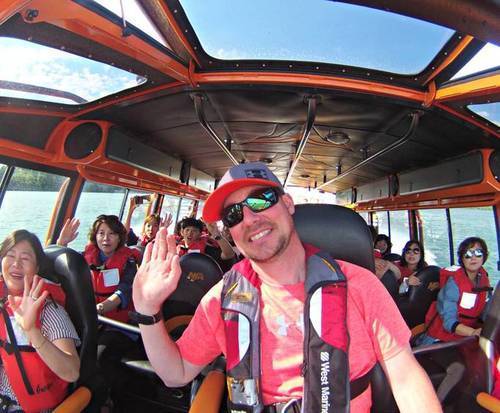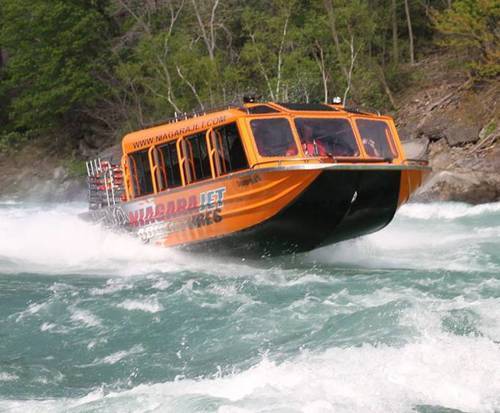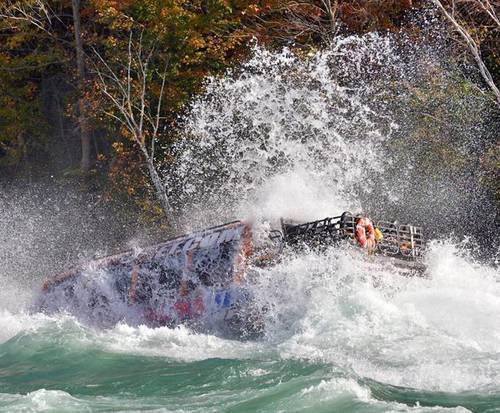 Niagara Jet Adventures gives you an exhilarating thrill ride on the waters of the Niagara River Gorge while offering an up-close view of the beauty and excitement of the water. It is a great activity for the whole family when looking for fast-paced excitement in nature.
Offering Whitewater tours, Historic tours, and even Spin Boat Rides, Niagara Jet Adventure is an amazing activity for those who aren't afraid to get wet. The tour boats offer a dry, protected cabin for those who aren't as interested in getting wet on the boat. Behind the dry cabin is a 'wet' deck, where you will get wet! You can stand, hold on to safety rails, or sit through the tour on the wet deck. If you ride in these seats, make sure to bring a change of clothes.
Navigate the legendary waters of the Niagara River from the comfort of a climate-controlled cabin and prepare yourself for the ride of a lifetime with all of Niagara Jet Adventures' boat tours. Every seat gives you a magnificent view as you make your way through the rapids and white water of the river. On this excursion, you can expect to see some of the area's most amazing sights, including The Rainbow and Queenston international bridges and Old Fort Niagara, the oldest stone building on the Great Lakes!
Staff and Pilots are trained specifically to predict and navigate the waters in the safest way possible to ensure that all passengers stay safe and have fun! When looking for exhilaration for the entire family, you won't want to miss the opportunity to explore this mighty river.