National Helicopters Tours, ON

Description
National Helicopters Tours - Niagara Falls, ON Photos (11)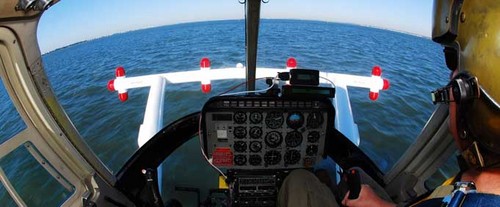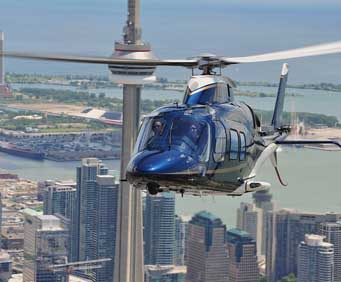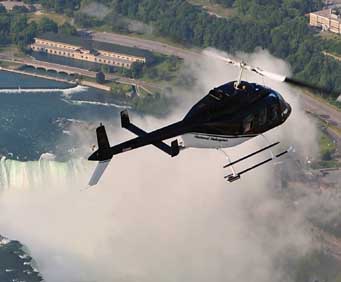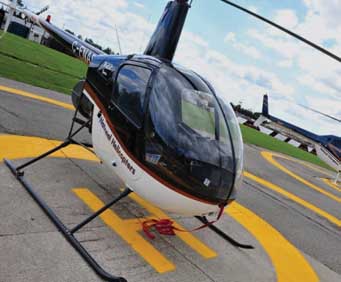 National Helicopters of Niagara on the Lake offers tours with a spectacular aerial view of Niagara Falls, one of the most majestic wonders of the world. From romantic specials to general views of the area, there is sure to be an experience perfect for your visit. See the magnificent Falls from a bird's eye view through a variety of different tour options.
Detailed Tour Itinerary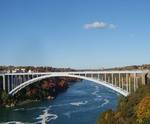 Drive By
Drive By
The Rainbow Bridge
Stretching across the Niagara River Gorge, the Rainbow Bridge at Niagara Falls is a world-famous tourist site. Architect Richard Lee was chosen to design the bridge and in 1939 a monument was erected to commemorate the occasion of the Royal Tour of Canada. The bridge was officially opened on November 1, 1941.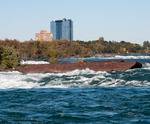 Drive By
Drive By
The Niagara Scow
Commonly referred to as "the old scow", the Niagara Scow has been sitting in the Niagara River since August 6th, 1918 when the barge's tow line snapped and it was set adrift in the Niagara River.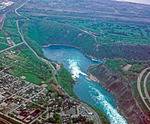 Drive By
Drive By
The Niagara Whirlpool
Visit the Niagara Whirlpool, a naturally occurring whirlpool along the Niagara River! Located at the Niagara Gorge, downstream from Niagara Falls, the whirlpool's greatest depth is 125 feet!

Drive By
Drive By
Whirlpool Rapids Bridge
Commonly known as the Whirlpool Bridge, the Whirlpool Rapids Bridge was designed and constructed by Leffert L. Buck in 1897. The bridge consists of two decks, an upper deck that carries railway traffic and a lower deck reserved for passenger vehicles. The Whirlpool Rapids Bridge is a spandrel braced, riveted, two-hinged arch bridge that crosses the international border between Canada and the United States.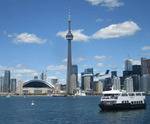 Drive By
The CN tower was built on the former Railway Lands, completed in 1976, becoming the world's tallest free-standing structure and world's tallest tower at the time. Today, the tower remains the tallest free-standing structure in the Western Hemisphere, attracting more than two million international visitors annually!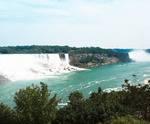 Drive By
View the Niagara Falls and see why every year millions of tourists make their way to see it's natural splendor and beauty! From the largest of the falls to the smallest, there are the Horseshoe Falls, the American Falls, and the Bridal Veil Falls.
Stops may change due to traffic, weather, maintenance, etc.
If you prefer a less-intimate tour, try the Niagara Grand Helicopter Tour, which features many of the same excellent views in the daytime. Whatever you choose, you'll be happy to have had such a unique experience over the Falls.