Niagara Falls Domed Jet Boat Ride
Description
Niagara Falls Domed Jet Boat Ride Photos (1)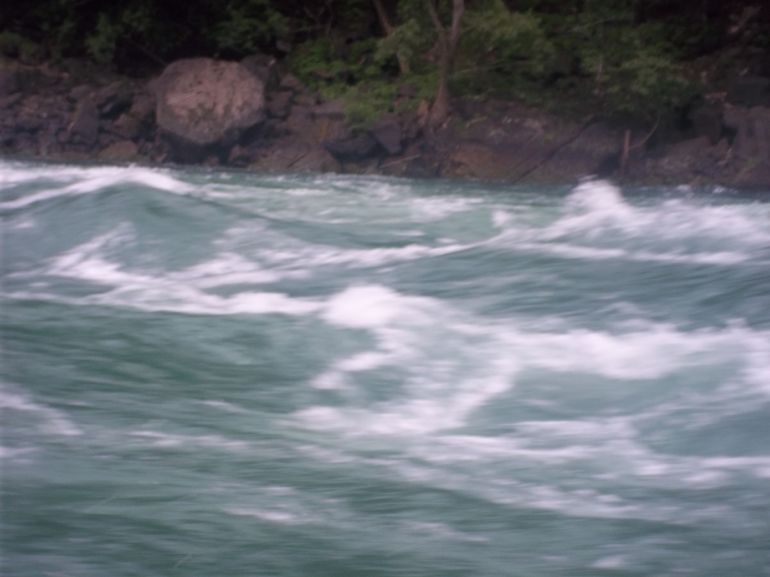 If you're looking for great jet boat ride then Niagara Falls is the best place to have it. It will be a thrilling ride and a great adventure as you experience something you've never had before. This boat was speed down the Niagara River and you'll see 18 miles of great scenery. There are so many things you want to experience that you have the time of your life. It will be a great time for you to have beautiful views and see nature like never before. The Canadian side of Niagara Falls is very beautiful and you will get to see why. You'll get to splash around in a domed jet boat. It will be a special experience and it is unlike any other boat you have been on before. Have the time of your life and create a lot of memories that you can take back home to show off to your friends and family.
It is the best time for you to bring your camera with you because there will be so many things for you to remember. You will have a lot of fun and a lot of smiles as you see all of nature in the area. It is going to be a tremendous opportunity for you to get out of the city and into some beautiful nature where you can see animals and other wildlife up close and personal. You leave the quiet Niagara Falls area and go through a beautiful River Canyon with lots of views and water that changes quickly.
This part has been featured on many TV shows such as the amazing race and other places. If you are looking for the time of a lifetime then you will love this adventure.

All the thrills of a jet boat ride without getting wet! The Niagara Gorge Domed Jet Boat Ride speeds down the Niagara River and past 18 miles (29 km) of exhilarating scenery to the churning white waters of the famous Niagara Whirlpool. The covered boat keeps you dry as waves crash and splash around the domed jet boat!
Bring a camera as the doors on the boat go up and down allowing for some great photo taking opportunities. All trips include a river guide who entertains and narrates during your time on board.
You'll leave from quiet Niagara-on-the-Lake and whiz through the majestic river canyon to the Whirlpool, just a short distance below the turbulent water of Niagara Falls, one of the natural wonders of the world. The Niagara Falls Domed Jet Boat Tour, which has been delighting visitors to Niagara for 19 years, was recently featured on CBS - Early Morning, The Amazing Race - Family Edition, the Discovery Channel, the Travel Channel and the Outdoor Life Network.
Note: All participants must be older than age four, taller than 40 inches (1 meter), in good health and not subject to heart, neck or back injuries. Pregnant women are not permitted on this tour. A signed release is required by all participants.
This tour is seasonal, operating from May through to October.
Book Now!