Niagara Falls, ON Attractions
Discover the excitement beyond the Falls with these attractions designed for the entire family. From IMAX movies and theme parks to amazing sightseeing opportunities, you'll find fun-filled entertainment for everyone in Niagara Falls, Ontario when you book your lodging accommodations today!
Niagara Falls Attractions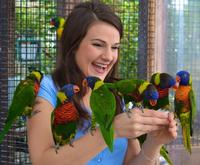 Take a trip through a jungle habitat t the hat features ancient ruins, a large waterfall, breathtaking foliage and of course hundreds of different species of birds, some flying freely about. Located at Niagara Gorge, minutes away from the iconic Niagara Falls in Ontario, the Bird Kingdom is truly an attraction worth seeing as well. It is home not only to numerous birds from all over the world but unlike zoos where most are encages many of these birds actually fly around in the air in the amazing main bird aviary and the small bird aviary. Along with all the various other amazing attractions and forms of wildlife, the entire experience is ideal for the whole family to enjoy.
Available 416 days between Now & Dec 31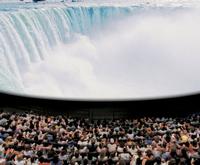 Experience one of the seven wonders of the world: Niagara Falls like never before with IMAX Theatre's Niagara Falls attraction in Ontario. The six-story high screen and digital surround sound provide a breathtaking experience. Viewers will marvel at the amazing history of this incredible marvel that dates back 12'000 years and hears stories documented in pictures, and reenactments. The film provides an edge of your seat excitement as you witness those daredevils who wanted to brave the falls by going over them in a barrel pr walk across them on a tightrope. To add to the experience there is an exhibit that gives guests a chance to actually touch barrels used during these stunts. The film is provided in eight different languages and is ideal for all ages.
Available 416 days between Now & Dec 31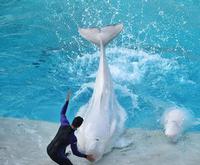 Marineland is home to some exciting and adventurous attractions. Once admitted into Marineland, you are escorted on a free train ride to the many fun and exhilarating attractions in Marineland. To inspire local Canadians and tourists to care about the lives and purpose of marine mammals that live in the oceans, Marineland's educational presentation at the King Waldorf® Stadium encourages and educates children and adults on how important Marine life is and how they play an important role in protecting the oceans. With a combination of marine experienced teachers and professors, mammal experts, and those who provide care to the mammals, Marineland's Education Advisory Committee is available to give you and/or your family the best educational experience when you visit the presentation. There are lots of challenging interactive activities you and your family can participate in during the presentation.
Pricing and schedule are currently unavailable.