Niagara Falls, ON Attractions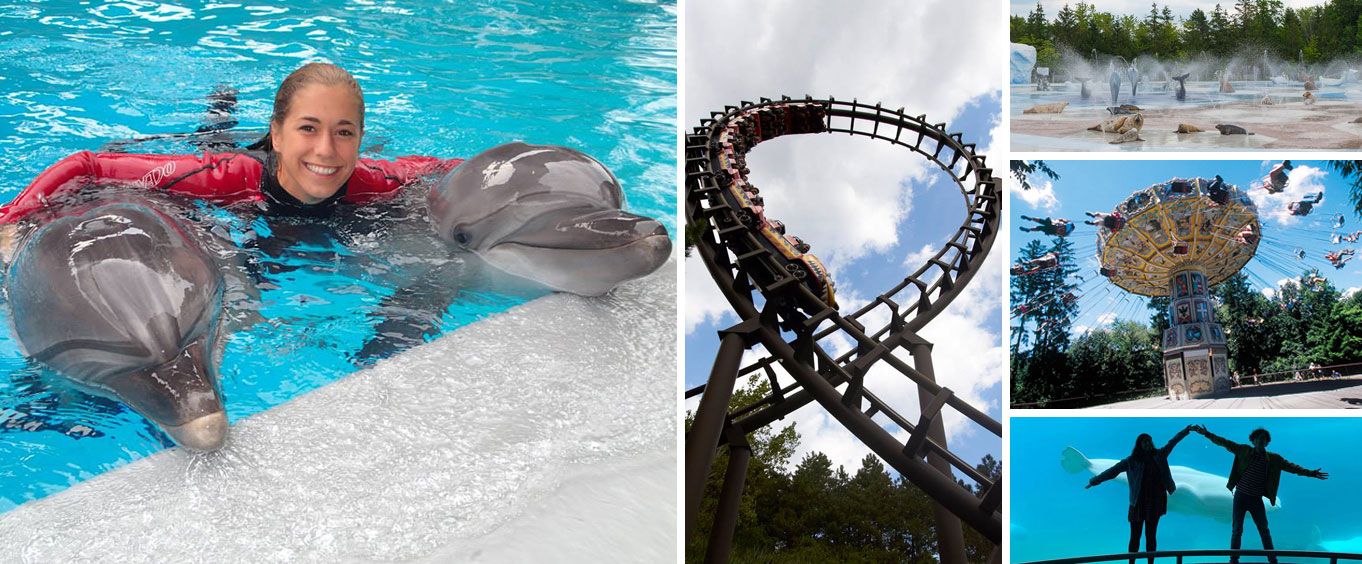 Discover the excitement beyond the Falls with these attractions designed for the entire family. From IMAX movies and theme parks to amazing sightseeing opportunities, you'll find fun-filled entertainment for everyone in Niagara Falls, Ontario when you book your lodging accommodations today!
Niagara Falls Attractions
Marineland Theme Park attraction is appropriate for all ages; guests get to see the native wildlife in their natural habitat without getting wet, most people spend between 3 and 4 hours at the park, there is no guide offering commentary throughout the tour, it is family friendly.
Available 25 days between Now & Oct 13
Enjoy a fun adventure at the amazing Bird Kingdom. Located less than a mile from the famous Niagara Falls, this amazing attraction allows you to see a variety of different bird species, including some species that are rare and endangered. There are multiple exhibits to explore in the 50,000 square foot aviary such as the Main Aviary with beautiful multi-level areas and a waterfall to explore, or the Night Jungle to see bats and owls at their liveliest. Book today and make sure you and your family have a fantastic time in the Niagara Falls area during your next family getaway.
Available 135 days between Now & Jan 31
Regarded as one of the most popular attractions in Ontarioa, Canada, the Imax Theatre Niagara falls gives all its occupants the opportunity to get drawn in by the awe inspiring beauty that Niagara Falls has to offer, from a perspective that you wouldn't have been able to experience otherwise.
Available 104 days between Now & Dec 31