Falls Illumination Cruise

Description
Falls Illumination Cruise Photos (13)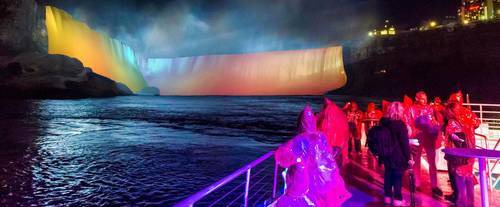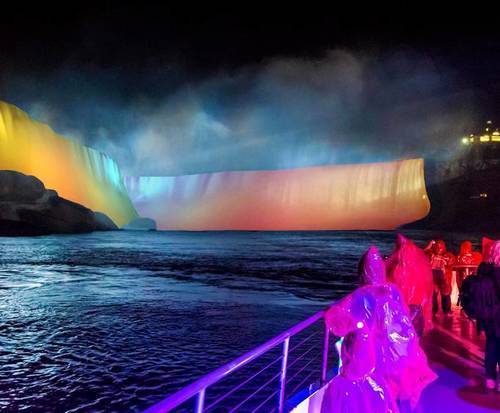 If you're looking to see one of the most incredibly beautiful Natural Wonders of the World, the Falls Illumination Cruise is just the way to see the Niagara Falls in all their glory!
This particular cruise is absolutely extraordinary and shouldn't be missed. This 40-minute cruise along the waters of the falls will give you a once-in-a-lifetime experience of starry skies and brightly colored water. The Hornblower will take you through a unique tour where you'll see the falls in a completely different way. You'll have panoramic views throughout the duration of your tour and you will be constantly amazed at the shear beauty of this natural wonder.
The boat offers tiered viewing platforms, an upper-level deck, a lower-level deck, on-board restrooms, a snack concession area, and a dry area with large viewing windows for those who do not wish to get wet.
The tour takes place between 9:30pm (with boarding beginning at 9:10pm) and 10:10 p.m. so you will not only get the chance to see the falls, but you will also have the opportunity to see the starry nighttime sky. Take this tour for an incredible, unique sightseeing adventure.
Reviews
4.0 | 2 reviews
Sheila Wolf
La Crosse, Wisconsin
✓
Verified Traveler
"Neat to see lite up falls."
Neat to see lite up falls.
Karen Raymond
Newark, Delaware (DE)
✓
Verified Traveler
The cruise was exciting! Not only did we see the falls at night, but we also watched fire works from the boat while still on the water