All-American Adventure Illumination Tour, NY

Description
All-American Adventure Illumination Tour - Niagara Falls, NY Photos (12)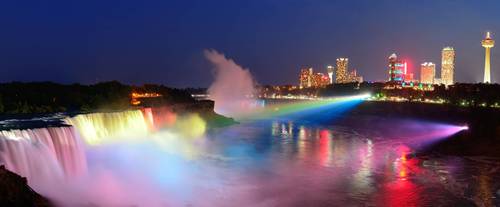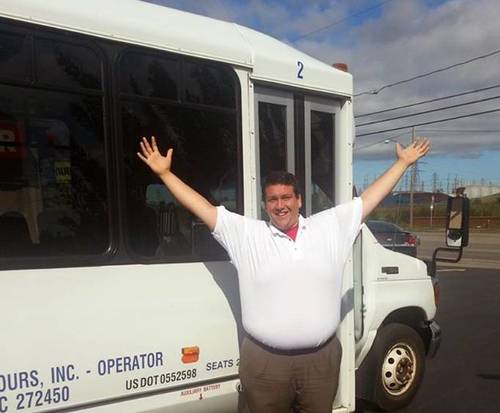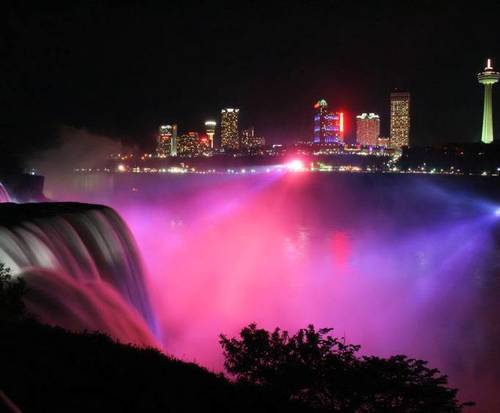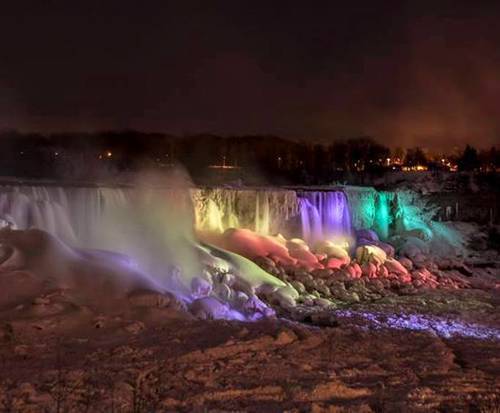 This tour features all the adventure, beauty and natural wonders of Niagara Falls plus the beautiful and colorful illumination of the falls at night. You'll enjoy a thrilling ride aboard the world famous Maid of the Mist boat ride -- don't worry, rain gear is provided! Since you've seen it from below, why not gaze out over the falls from above? View the falls atop the American Observation Tower for an aerial and panoramic view of the Niagara Region. You can see the magnificent Niagara River Gorge to see how the churning waters of the world-renowned Niagara Falls carved out this awesome spectacle. Experience the adventurous Cave of the Winds tour and descend to the base of the Bridal Veil Falls.
You'll also get to visit the oldest state park in the United States, Niagara Falls State Park and Goat Island, which is known to harbor some of the best view of the magnificent falls.
Your tour includes transportation and admission to all visited attractions. Please note that not all attractions require an admission fee. Attractions visited can be any or all of the Tour Highlights below, depending on time, season and number of passengers.
Tour Highlights
Maid of the Mist Boat (Niagara Lengends of Adventure movie when Maid of the Mist is not running)
Niagara River Gorge - river leading to the falls
Goat Island
Horseshoe Falls
Bridal Veil Falls
American Falls
Three Sisters Islands
Niagara Falls State Park - Oldest state park in the USA
Terrapin Point - closest and most magnificent view of the falls
Luna Island
Prospect Point - great place for viewing American Falls
Details
Price includes transportation and admission to visited attractions. Attractions may include any or all of the above highlights depending on time and number of guests.
Tours depart at various times seasonally. Please check the schedule for specific times and dates.
This tour is appropriate for all ages.
Rain gear is provided at Maid of the Mist and Cave of the Winds Tour.
Portions of this tour are not handicap accessible.
Cameras and video cameras are permitted, but please prepare accordingly as they may get wet.
Reviews
5.0 | 1 reviews
Marilyn McGee
Grand Rapids , MI
✓
Verified Traveler
Wonderful had a great time this is the tour to take cave of the winds was the best up close and personal to the falls all i can say is wow ....We had a great tour guide .. Maiden of the mist was fun 4-d movie was fun .. Our drivr even bought pizza for everyone ...