Niagara Falls Activities: Tours, Things to Do, Attractions, Cruises, Dining and Shows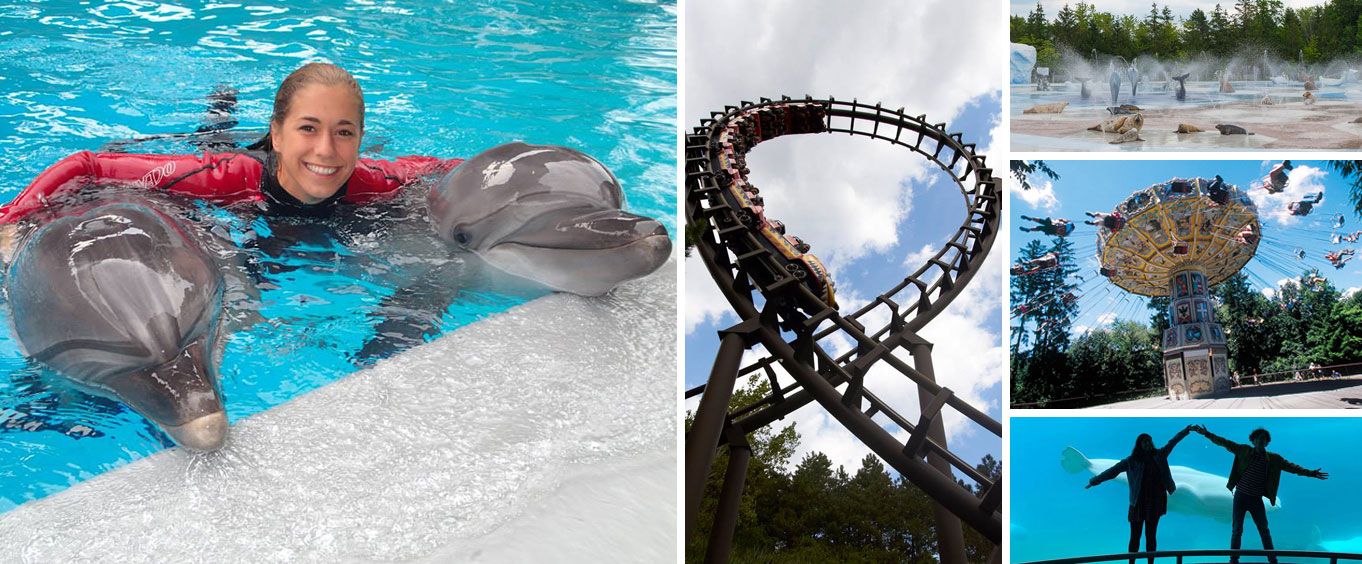 Book your Niagara Falls, Ontario activities and things to do online. There are so many amazing things to see and do, from theme parks and natural wonders to shows and more.
Niagara Falls Most Popular Activities
Marine Land Theme Park
Enjoy a full day at Marine Land Theme Park where you will enjoy shows at King Waldorf Stadium, a variety of land and sea wild life at Arctic and Friendship coves, and enjoy thrill rides suitable for the whole family, including the worlds largest steel roller coaster.
Available 30 days between Now & Oct 13
Enjoy a wonderful adventure on the Canadian Rainbow Tour as you witness the beautiful Niagara Falls in a four-hour journey experiencing different views and sights surrounding the spectacular falls.
Available 48 days between Now & Oct 31
This Wet Jet Whirlpool Jet Boat Tour on the United States side is something that no traveller should miss on their trip to the region, as it includes snacks, entertainment, and an amazing ride through this fascinating body of water.
Available 4 days between Sep 21 & Sep 29
Sep 23
N/A
Sold Out
Sep 24
N/A
Sold Out
Sep 25
N/A
Sold Out
Sep 26
N/A
Sold Out
Sep 27
N/A
Sold Out
Experience beautiful scenery and views of this world wonder on the Whirlpool Wet Jet Boat Tour in Niagara Falls, ON.
Available 35 days between Sep 16 & Oct 20
The world's largest free flying aviary, Bird Kingdom features 45,000 square feet of habitat containing 300 birds plus many other animal species, and is open every day of the year for a fun and educational family friendly experience.
Available 140 days between Now & Jan 31
Imax theaters have taken the place of the traditional movie going experience. Niagara Falls, ON is one of the top rated travel destinations emerging for travelers around the world. Some of the most incredible visual displays will be shown on this new Imax project.
Available 109 days between Now & Dec 31
Explore Niagara Falls State Park on this guided tour of the beautiful Niagara region. Get up close to the famous waterfall and feel the mist of the water as your guide commentates the whole adventure
Available 47 days between Sep 15 & Oct 31