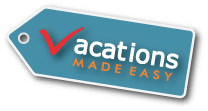 Niagara Falls Attractions & More
Research and book your unforgettable getaway to the splendor of Niagara Falls all from one easy location! Find the ideal lodging, decide how you'd like to experience the incredible Falls and add on other great attractions including dining, live shows and Niagara Falls tours!

Niagara Falls, ON Vacation Packages
Admire the beauty of Niagara Falls from the United States, with the All American Niagara Falls Vacation Package, which includes four nights of lodging.

Starting at

$163

per adult*




Package Includes

4 Nights' Lodging in your choice of over 57 hotels.
Niagara Falls is quickly becoming one of the most sought-after family destinations, and with this four-night package, your entire family can enjoy this stunning location.

Starting at

$236

per adult*




Package Includes

4 Nights' Lodging in your choice of over 57 hotels.
MarineLand Theme Park
Guests can enjoy everything that Niagara Falls has to offer with the Niagara Falls Entertainment Vacation Package.

Starting at

$201

per adult*




Package Includes

3 Nights' Accommodations in your choice of over 68 hotels. in your choice of over 57 hotels.
MarineLand Theme Park


Most Popular Types of Activities
Most Popular Types of Amenities & Room Types