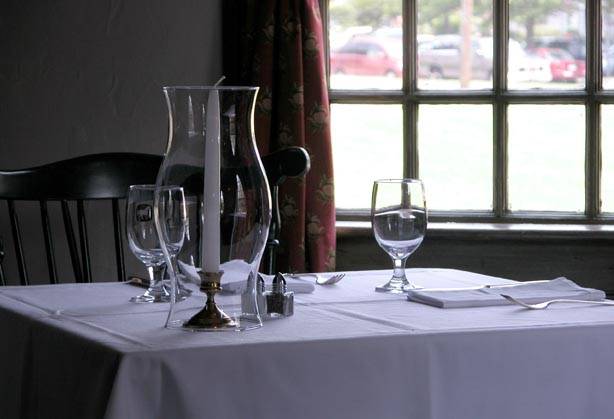 White Horse Tavern in Newport, RI
26 Marlborough St. Newport, RI 02840
The White Horse Tavern in Newport, Rhode Island, is the oldest tavern in America. Established in 1673, it is where the businessman's lunch began when city councilors began frequenting the tavern and charging their bill to the public treasury. It has been the meeting place for locals and visitors for centuries and, while it has been restored, it still maintains its historic look and charm.
Executive chef, Rich Silva has been with the tavern since 2001 and he works with local fishermen and farmers to ensure that his patrons are receiving farm fresh local food at a reasonable price. The lunch menu boasts many standards as well as area specific specialties. Well known for their Rhode Island Clam Chowder, it features a clear broth, chopped clams and fresh thyme. Locally farmed baby lettuce salad is another favorite item on the lunch menu and you are given the option to add chicken, shrimp or lobster to any salad. Some of their other quintessential appetizers with a local flair include Duck Scotch Egg, which is a duck egg wrapped in duck sausage, breaded and fried to a crisp. Narragansett Bay Clams are on the main menu and they are cooked in white wine, butter and herbs. For the heartier appetite, try their famous lobster mac and cheese. Yum!
For dinner, relax with your favorite local brew and start off at their raw bar with some New England oysters or jumbo shrimp cocktail. Specialty appetizers include sautéed Pt. Judith calamari and Rhode Island mushroom sauté. For your entrée, try the beef wellington or the fresh catch of the day. If you are in the Newport area, don't forget to stop by the White Horse Tavern for an experience you will never forget.