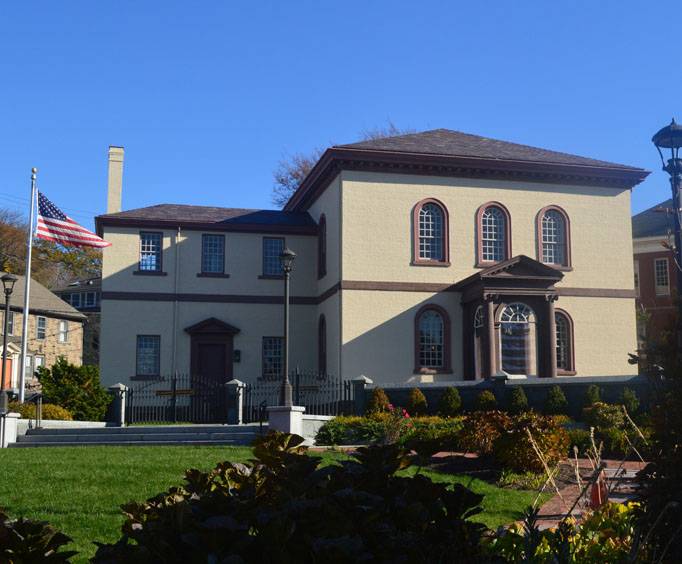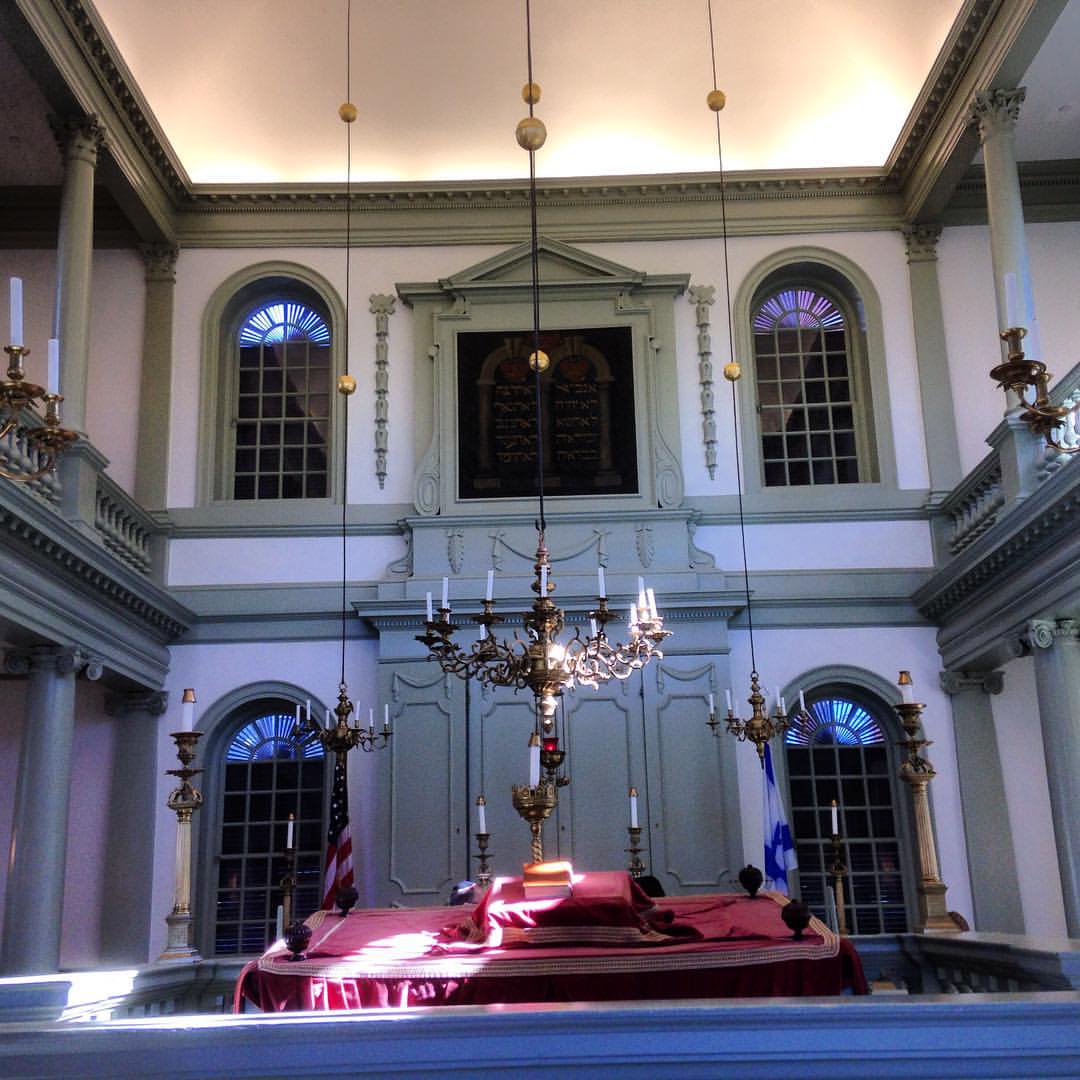 Touro Synagogue in Newport, RI
85 Touro St. Newport, RI 02840
The Touro Synagogue is one of the most significant Jewish houses of worship in the USA. Completed in 1763 in Newport, Rhode Island, Touro Synagogue is the oldest surviving synagogue in America. It is also, so far as historians know, the only synagogue to be completed during colonial times.
The long history of Jewish immigration into Rhode Island began around the 17th century when Spanish and Portuguese Jews came to settle in Newport. Newport's prosperity grew steadily through trade, and many Jewish families participated in Newport's mercantile ventures. By 1758, the Jewish community was so large that they wanted an official place to practice their faith in Newport. This is where the self-taught architect Peter Harrison enters the picture. Harrison was a British-American already famous for his designs of the Redwood Library in Newport, King's Chapel in Boston, and Christ Church in Cambridge, MA. Harrison took on the task of creating a Jewish Synagogue in Newport, and the glorious result is with us to this day.
Some architects say that the Touro Synagogue is Harrison's finest achievement. The synagogue is filled with symbolism relating to the Torah and other sacred Jewish texts. Since Touro Synagogue's dedication in 1763, it has been recognized as a National Historic Site. Most recently, this synagogue celebrated its 250th anniversary in 2013.
Today, the Touro Synagogue serves the community as both a house of worship and a museum filled with interesting facts about the Jewish experience in America. People can take a group tour of this synagogue at any time of the year. Touro Synagogue can be found at 85 Touro Street in Newport.