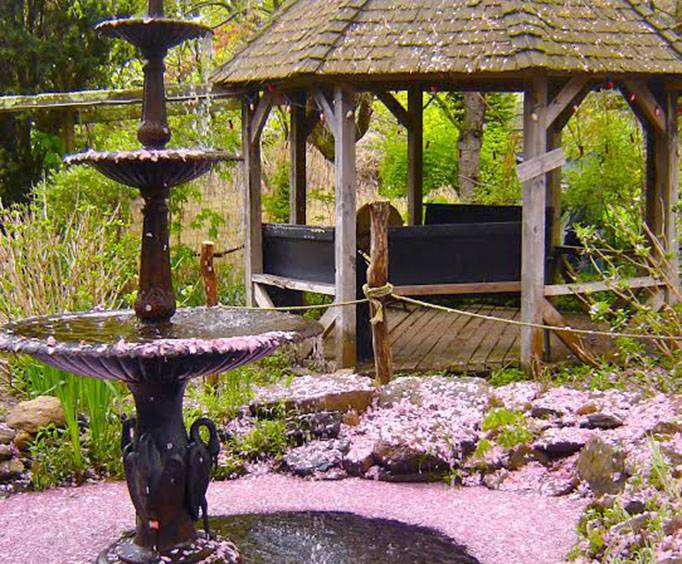 The Fantastic Umbrella Factory near Newport, RI
4820 Old Post Rd. Charlestown, RI 02813
The Fantastic Umbrella Factory is located in Charlestown, Rhode Island, and features souvenirs and artifacts from the 19th century. The factory opened in 1968 and is a Rhode Island landmark. This location is one of the greatest tourist attractions in Charlestown and is open all year.
Robert Bankel founded the Fantastic Umbrella Factory. The facility began with one building that was built in the 1800s. There are several craftsmen on the property who make umbrellas and home goods to sell on site. The Fantastic Umbrella Factory is also home to the Small Axe Cafe, which provides organic and local meals, including options for vegetarians and vegans.
The factory also features a general store, and there are live animals on site as well, including chickens, goats, emus and ducks. Frills is one of the gift shops at the Fantastic Umbrella Factory, and it's a great place for tourists to purchase clothing and jewelry. Small Axe Productions is one of the best shops on the property to get domestic gifts and musical instruments. Axion offers sunglasses and reading glasses in vintage styles, and Block Print Graphics is the place to go for Rhode Island t-shirt designs. Tourists can also walk through the Umbrella Factory Gardens, which feature local and exotic plants, along with hanging gardens and potted plants. Garden attendants also offer consultations for individuals who are interested in growing these plants at home.
Visitors can find out more about The Fantastic Umbrella Factory and plan a vacation at www.fantasticumbrellafactory.com.