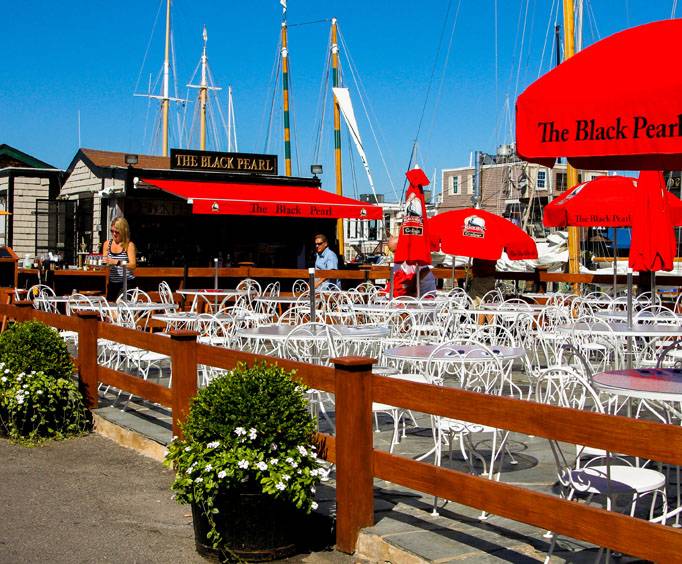 The Black Pearl in Newport, RI
1 Bannister's Wharf Newport, RI 02840
Now the restaurant title The Black Pearl will make you think of Pirates of the Caribbean, and that's okay.
There are no pirates here though. The Black Pearl Newport Bannister's Wharf in Newport, Rhode Island. This is a restaurant in Rhode Island. It's located in the heart of the city's waterfront and it's nice there. Imagine sitting and eating while enjoying a nice view. That could be you.
It has a warm ambiance and it is known for it's award winning clam chowder. In fact, you can order clam chowder online and they can ship it right to you, anywhere you want! This is a great bonus for a restaurant to ship their food anywhere. Most restaurants serve food locally, not nationally.
This restaurant is special. It has an executive chef there that has worked there 20 years and his name is David Kneer. He has been named Chef of the Year for 2004, according to the American Culinary Federation. This chef trained in very notable restaurants around the world! Besides having an executive chef that has been all over the world, there is something for everyone here.
This is a great restaurant that has a stunning view and great food. If you're ever in the Newport, Rhode Island area, come and check them out. You won't be disappointed by their food or the lovely ambiance. Stop in and say hi. They would love to meet you and serve you their delicious food.